Panache Desai, World Renowned Spiritual Master called to Cincinnati to Awaken Miracles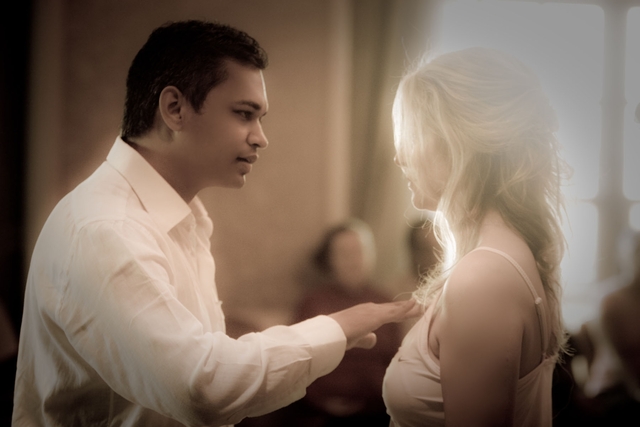 (Naples, Florida), August 24, 2009 —
Awaken to Miracles
, Saturday, August 29 and Sunday, August 30, 2009 as Spiritual Master and inspirational speaker
Panache Desai
shares profound wisdom facilitating the awakening of humanity and a life-transforming energy at the Holiday Inn Cincinnati, 1-275 North, 3855 Hauck Road, Sharonville, Ohio.
Panache shares an energetic gift of awakening, God's gift of love and protection. This energy is a gift shared through him - a miracle transmitting profound peace, grace, light and love - freeing all who come into his presence from stress, pain, suffering, sadness and self-limiting beliefs. Panache has helped thousands across the United States shift their perspective on life. People from all backgrounds, beliefs and faiths are welcome.
"The most direct path to evolving into your divinity is through fully embracing your humanity," explains Panache. "Once an individual receives this divinely guided energetic gift, life simply gets better. Stress is reduced, health improves, relationships flourish, and work improves. These weekends are designed to empower attendees to move into the acceptance of life as it is unfolding. Trust is the highest spiritual practice."
Panache will offer three separate two-hour sessions on Saturday, August 29. Sessions are at 10:00 to Noon: Initiating Your Highest Light, 1:30 to 3:30 p.m., The Sacred Process, and 4:30 - 6:30 p.m., Becoming a Full Expression of God's Light. No two sessions are alike and all attendees will receive individual energetic work and blessings from Panache. The fee for each session is $33 if pre-registered/ $44 at the door. No one is ever turned away based on financial circumstances.
On Sunday, August 30, Panache will offer a day-long acceleration, 10:00 a.m. – 6:00 p.m., entitled Awakening. Panache's accelerations are created to catapult individuals through limiting thoughts, ideas and beliefs and bring them into a space of personal empowerment. Those who work throughout the day are given tools to continue this work once they are back in their own life. The fee for the day is $151 if pre-registered/ $199 at the door. No one is ever turned away based on financial circumstances.
For additional information or to register visit the
Panache Desai Events Section
of our website or call (239) 649-7373.
Learn more about Panache Desai
.
Panache is a living master who can activate and guide individuals into direct connection with the Divine. He has brought the gift of spiritual awakening to thousands across the globe. Of Indian decent, Panache was born and educated in London, England. Through 2009, he is guided to focus his public meditations, sessions and workshops across the United States. He is a contemporary spiritual leader who awakens individuals into the light of their own empowerment allowing each to connect to their inherent divinity. He shares a profound call to empower people from all nationalities, religious beliefs and ideologies in the understanding that we are all one. He is a vehicle of profound peace, love and light. He currently resides in Naples, Florida.