Bubbalou's Caters BBQ's to End the Summer with a Bang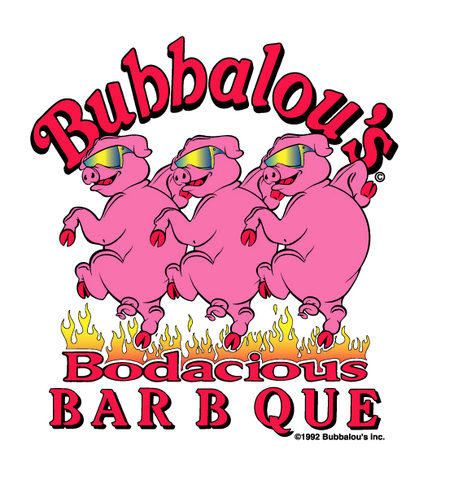 Altamonte Springs, Florida August 25, 2009 - Labor Day is the last holiday of the summer, so make sure to take advantage of the warm days before they fade away by having a cookout catered by Bubbalou's barbecue or picking up a Party Pack to go. Nothing is more All-American than BBQ and Bubbalou's has plenty of grilled and smokey favorites, sides and more.
"Take a break this holiday and call Bubbalou's. Whether someone is having a large event that requires catering services or a small and intimate gathering where convenient, to-go
BBQ Party Packs
are a better option, Bubbalou's
BBQ Catering
can help with Labor Day party needs," said Bucky Weston, owner of Bubbalou's in Altamonte Springs, Florida.
Bubbalou's is an award-winning BBQ restaurant voted Central Florida's #1 BBQ and catering company by CNN & FoodNetwork. In addition to being recognized nationally, Bubbalou's has also been lauded by local media. The Orlando Sentinel and Orlando magazine both voted for Bubbalou's as the Best BBQ Restaurant in Orlando and Central Florida.
"It's an honor to be heralded as the best tasting bbq in town! And since Bubbalou's offers only the finest in barbecue catering services, our team does everything to help with any event from start to finish," said Weston.
View Bubbalou's delicious bbq catering menu and Party Packs to plan an unforgettable Labor Day barbecue. Visit Bubbalou's on the Web at
www.bubbalouscatering.com
About Bubbalou's BBQ:
Since 1986, Bubbalou's has been serving Central Florida's best BBQ. The winner of numerous food awards including The Orlando Sentinel Reader's Poll Best BBQ 14 years in a row, Best BBQ Dive in America by the Food Network and Best BBQ by Orlando Weekly readers, Bubbalou's BBQ Restaurants also offers award-winning catering service for Orlando and Central Florida.
Bubbalou's catering menu has various barbecue favorites from Hamburgers to their famous barbecue Chicken, Beef, Pork, and mouth-watering Ribs, all smoked and cooked to perfection. In addition, you'll receive Bubba's best Baked Beans, creamy Cole Slaw, and oven-baked Brownies. Bubbalou's Catering service is second to none for the Orlando and Central Florida area. See for yourself how Bubbalou's Catering service can liven up any office party, wedding, picnic, or other special event.
Contact:
Bucky Weston, Owner
Bubbalou's Bodacious Bar-B-Q - Altamonte Springs, Florida
Phone: (407) 965-1286
Catering Phone: (407) 966-4788
Joe Clark, Manager
Bubbalou's Bodacious Bar-B-Q - Kirkman/Conroy, Orlando, Florida
Phone: (407) 278-8770
Catering Phone: (407) 278-4044
info@bubbalouscatering.com
www.bubbalouscatering.com
Email Bubbalou's Bodacious Bar-B-Q