Half Term Holiday hunters look to Last Minute holidays for a deal.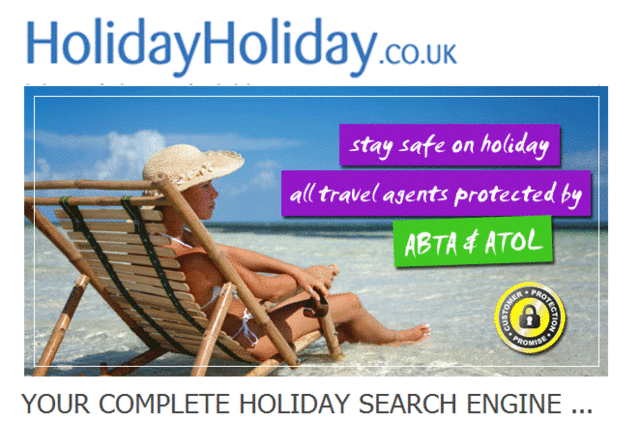 Holidaymakers are still determined to find
last minute holidays
before Winter officially kicks in, says holiday website
www.holidayholiday.co.uk.
According to their stats, 46% of visiting holiday consumers in the last week have searched Holiday Holiday for a holiday in October, picking popular hot destinations such as Sharm el Sheikh in Egypt. A large percentage of those are looking for a cheap deal for
October half term holidays
, due to start in approx. 4 weeks time.
Marketing Director Emma Healey commented "With British Summer time 'officially' over on the 25th October, which falls at the start of the half term holidays week, lots of people are shopping around trying to find a last minute holiday. As we move into the Winter holidays season in the next couple of months, we expect the trend for last minute holidays for package holidays to continue."
The Winter season in the travel industry is traditionally the start of November to the end of March, when destinations such as the
Caribbean
,
Egypt
and the
Canary Islands
become popular. Ski and Cruise bookings are also popular during this time, as ski resorts start to open and Cruisers look to the next year to book ahead for new cruise ship itineraries as well as that last minute bargain cruise deal.
For Half Term Holiday hunters, the Government backed "Every Lesson Counts" initiative, a joint initiative with ABTA (Association of British Travel Agents) and the FTO (Federation of Tour Operators) to aim to reduce the levels of school absence, has encouraged tour operators and travel agents alike to try even harder to find value added holidays within the school holidays.
In relation to this "those looking for half term holidays will benefit from a site like holiday holiday" says Emma as "we have hundreds of knowledgeable travel agents advertising, all in one place, updating their holiday offers on a daily basis. If you are looking for a deal in the half term week then searching the website and speaking to one of the many ABTA bonded travel agents on the site will enable you to challenge them to put their expertise to the test to find you a really good holiday deal".