Award-winning designer joins the faculty at Oxford College of Garden Design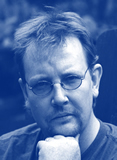 The Oxford College of Garden Design is pleased to announce that the award winning designer Sally Court is joining the faculty. Sally, who graduated from London's Inchbald School of Design in 1988, is the owner of Courtyard Garden Design practice (
www.courtyardgardendesign.co.uk
) and in 1995, became a registered member of the UK's Society of Garden Designers where she is now also an elected Fellow of the Society.
The author of two books, The Modern Garden Makers (published by Ward Lock, 1999) and Roses in Modern Gardens (published by Mitchell Beazley, 2004) Sally is also a member of the Garden Writers Guild.
In 2004, she was voted 'People's Favourite' out of all the show gardens at the RHS Hampton Court Palace Flower Show and last year, her National Year of Reading Garden at the same show won a silver gilt award.
This garden, designed to encourage people to read outdoors, was an imaginative walk through a garden of the unexpected, inspired by stories from children's books and from reading material for grown-ups.
As the new Vice Principal of the Oxford College of Garden Design, Sally describes the course as "dynamic and inspirational" with a reputation for producing outstanding students.
Her new role will include teaching the postgraduate students how to translate their design ideas on to the drawing board and she will also teach the business and marketing content of the course which, over the last decade, has produced some of the country's top garden designers.
"I am very excited about taking up my new role," she says. "The course has an excellent reputation thanks to the inspiring teaching methods and design ethos of its founder and principal, Duncan Heather, and I am really looking forward to working with the new intake of talented design students."
The Oxford College of Garden Design (
www.garden-design-courses.co.uk
) offers a postgraduate course in Residential Landscape Architecture and is widely regarded as the leading course in both contemporary and traditional garden design practices.
Principle and co-founder, Duncan Heather, who is an award-winning designer himself, says: "Sally is bringing a wealth of experience with her to the course. There are very few designers with such a practical and diverse knowledge of both British and European garden design. She is a fantastic communicator, a terrific people person and I know she will make an amazing teacher. We are delighted to have her on board."
WHO IS DUNCAN HEATHER?
Duncan Heather set up practice as a garden designer in 1987 and is the director of the prestigious Oxford College of Garden Design which offers a post-graduate diploma in residential landscape architect now widely recognised as one of the best garden design courses in the world (
www.garden-design-courses.co.uk
).
In a career now spanning over 30 years, Duncan has won five gold medals, one silver, one bronze and three awards for innovative design.
Email The Oxford College of Garden Design