Cell Phone Skins 'Score' With Tailgaters This Football Season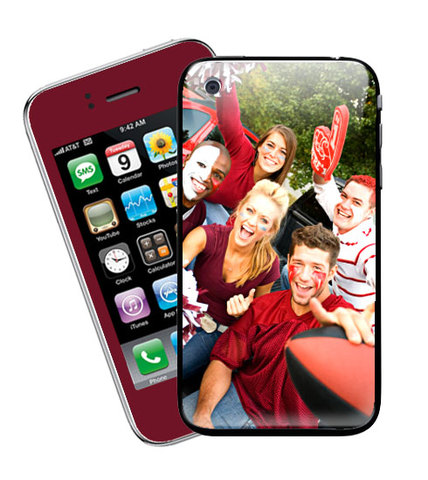 Cell phone skins offer custom personalization of cell phones and other devices for the tailgate season this fall. Rather than a pre-made skin, users are encouraged to show their spirit with a personalized design. UniqueSkins.com offers personalized covers through its customizer, available to all customers.
Tailgate season is about celebrating with food, fun and excitement for many college and professional football fans around the country. But beyond the typical t-shirts, flags and cozies, many fans don't find a way to support their team and stand out from the crowd. Unique Skins is offering customizable electronics device covers as a means for tailgate fans across the country to show their style.
Skins encourage users to create custom
cell phone skins
using their own photos or designs. Many fans are opting to create their own skin using a photo from the game or other celebrations to show their spirit. Because the skins are printed with vibrant colors in high resolution, anyone can make a good-looking custom skin.
Using the customization feature on their website, add high-resolution photos, creative artwork, or simple color patterns. Unique Skins provides an array of template designs for no extra cost. With unlimited options, laptop skins are an ideal purchase to show your team spirit, or as a gift for any football fan.
"We stress the overall quality of our product. We use the highest resolution printing graphics to ensure that our skins look vibrant and colorful," says Dominick Oliver, President and founder of Unique Skins. "Our customers often use their own photos or artwork, and we really want them to be happy with the result. They make a unique gift idea."
Currently, Unique Skins is offering a buy-one-get-one-free promotion on all gel skins-laptop skins, cell phone skins, and many other devices are available. Traditional customizable laptop skins are also available for design and purchase.