Launch of new Financial Spread Betting Guide to Profitable Investments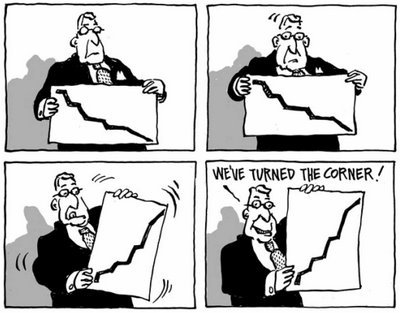 London - Spread betting has certainly been a hot topic for a long while with stories and newspaper columns bragging just how easy it is to make tax free profits from this trading vehicle. This promotion has definitely been successful over the years in attracting thousands of new investors seeking instant riches. However, in my experience many of the clients electing to spread bet simply do not have the know-how or skill to really be successful.
www.Financial-Spread-Betting.com
is a comprehensive revamped UK online spread betting guide to short-term trading and day trading. It combines detailed reference information with the author's advice on the best strategies and tactics to improve your trading.
'Tired of an industry saturated by quick fix gimmicks and expensive seminars I established Financial-Spread-Betting.com to provide 'genuine' spread trading education and independent investment advice to traders and investors alike who have become disillusioned by the market for one reason or another.'
Most people end up getting caught in the hype. What software package to buy. What indicators to use. What books to buy, what courses, seminars to attend…the list goes on and on.
Our guide is filled with real-life experiences and anecdotes that make sure that new spread betters familiarise themselves with the real intricacies of financial spread betting and shares trading - from developing a trading plan and system to understanding one's psychology and risk profile. Our spread betting guide is not just theory, or a collection of useful tips and insights on how to approach the markets; this is the real nuts-and-bolts stuff narrated by an experienced trader who is willing to share his ups and downs.
'The Spread Betting Guide' covers a myriad of practical issues related to trading and investing, including -:
-> Why spread bet?
-> How it works.
-> Trading online - a step-by-step guide.
-> The bid-offer spread explained.
-> Margin trading explained.
-> Tools of the trade including an overview of Technical and Fundamental Analysis.
-> Spread betting strategies including Shorting, Hedging, Pairs and Momentum Trading.
-> Case studies of successful traders.
-> Extensive glossary of industry terms.
-> Ideal for investors who haven't used spread betting before but are looking to add strategies to their trading arsenal.
-> Helps new investors avoid the classic mistakes most seem to make when first starting out.
The guide also includes comparison and reviews sections of the main spread betting companies -:
->
http://www.financial-spread-betting.com/reviews/
And is constantly updated with the latest spread betting news and happenings in the industry -:
->
http://www.financial-spread-betting.com/news/
About Spread Betting: With spread betting, you could trade Google shares, the Hang Seng, German bond futures and the euro/yen rate on the same screen. And you could do so without having to risk more than a few hundred pounds.
How it Works: Suppose that British Airways' share price has fallen by 25 per cent in the last month. You reckon this stock market share move looks overdone and reckon that the price is likely to recover soon. So you go out and buy British Airways' shares. Just as you expected, the shares then bounce 20 per cent over the next three weeks and you sell up. However, you don't enjoy the full fruits of your trade, as you have had to pay stamp duty on the transaction, in addition to brokerage costs. Not to mention that your profits may be liable for tax. Alternatively you could take a spread bet where you would be simply speculating in British Airways' share price, rather than actually taking ownership of the actual share. Simply trading on a price change can save you costs, taxes, But not only that, it can help you make much bigger returns. For instance, you could easily make a 200 per cent return from the same 20 per cent price move.
Let's take the case of our British Airways trade. Suppose British Airways was trading at 200p and you took a spread bet position at £10-a-point, which is equivalent to buying £2000-worth of shares. Whereas buying £2000-worth of actual shares would involve stumping up £2000, a spread betting provider might only ask you to deposit, say, £200 in order to fund the same value position with them. Let's assume British Airways' share price then rises 20 per cent, increasing the total value of your position from £2000 to £2400. Since, you only had to put down a deposit of £200, your return is £400/£200 = 200% - not bad when the share price only moved 20 per cent!
This is because spread betting is a leveraged investment meaning that it has the potential of turning a small percentage price into a big percentage return. You get gearing or leverage when you only have to put down a nominal amount of money to control a much bigger position. Naturally, leverage cuts both ways. If you get it wrong, your position can get wiped out very quickly which is why it is very important to educate yourself about the product workings.
Read our encyclopedia of FAQs here -:
->
http://www.financial-spread-betting.com/Spread-trading-faqs.html
About the Author: Author, Andy Richardson has been a successful trader and investor for many years, having worked in the equity operations for several major financial organizations.
For more information visit:
http://www.financial-spread-betting.com/
Email First Financial Ltd