10 Craigslist Real Estate Posting Tips Every Flat Fee MLS and FSBO Home Seller Should Know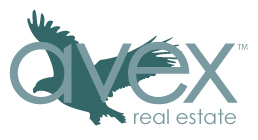 CHICAGO, IL –Today, Avex Real Estate released 10 Tips for Craigslist Real Estate Postings to help home sellers use the popular Craigslist website to advertise their property. Avex added the Craigslist recommendations to its free library of
Flat Fee MLS and FSBO home selling tips
available on the Avex website.
Avex Real Estate completed a review of over 1,000 Craigslist posting to determine the characteristics that lead to the most engaging and high-performing Craigslist advertisements. Avex's 10 Tips for Craigslist Real Estate Postings provides helpful tips to anyone using Craigslist to advertise a home for sale. Advice includes safety considerations, the best day of the week to enter a posting, the most common posting mistakes and much more.
"Our guidelines can help home sellers create powerful Craigslist postings that drive interest in properties for sale," said the Managing Broker of Avex Real Estate. "We understand that Craigslist is an important advertising tool for home sellers using do-it-yourself sales techniques, and Avex specializes in satisfying the needs of
Chicago Flat Fee MLS and FSBO
home sellers."
The Guidelines are available in the "Selling Tips" section of the Avex Real Estate website. The Avex Selling Tips section also includes free advice for staging a home, conducting an open house, negotiating a sales contract and more. The Avex library of Selling Tips is an invaluable resource for sellers using a Flat Fee MLS service or FSBO solution.
About Avex Real Estate
Avex Real Estate is a discount real estate agency in Chicago providing
Flat Fee MLS and FSBO
services to home sellers. Avex customers save nearly half of the traditional sales commission expense by doing some of the home selling work themselves. Avex also provides a suite of optional photography, staging, signs and more marketing tools for home sellers wishing to enhance their home marketing efforts.
Avex Real Estate serves the greater Chicago market. More information is available at
http://www.avexrealestate.com
.