Roadtrips Announces 'Follow Your Team' Soccer Packages as More Teams Qualify for the 2010 World Cup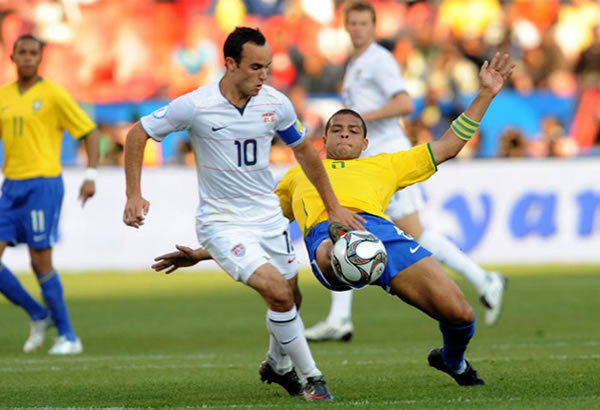 After a spectacular few days of qualifying football action, there are now 16 new countries that will make an appearance at the 2010 World Cup in South Africa, bringing the total count to 23 countries, with 9 spots remaining.
Between last weekend and Wednesday, teams like USA, Germany, Mexico, Italy, Chile and Argentina, played their hearts out in order to win their chance to perform at the most highly anticipated football tournament in the world.
Fans of these teams, and others, will be pleased to discover that renowned sports travel specialists Roadtrips, offers 'Follow Your Team' packages throughout the round robin at next year's World Cup. Whether you're a fan of team USA, or recent World Cup champions Italy, guarantee yourself a spot to cheer on your team in round robin action.
"After personally spending five months in South Africa, myself and Roadtrips are fully prepared to accommodate you at the 2010 World Cup," said David Guenther, Roadtrips President. "We want our customers - who are enormously devoted football fans - to be able to follow their favorite team during all three round robin games, while also experiencing the beauty of the host country."
Follow Your Team Package
The Roadtrips 'Follow Your Team' package includes:
- 13-night luxury accommodation at the finest hotels - like The Saxon Boutique Hotel and Spa in Johannesburg, or the Cape Grace Hotel in Cape Town;
- Tickets to your chosen country's three round robin matches;
- Hosted roundtrip transportation to each of your matches;
- And the option to customize your trip with safaris and day tours, which will only add to the South African experience, and the vacation of a lifetime.
For more information and rates on Roadtrips' World Cup land packages and options - as well as our special $995.00 airfare offer, available until October 23, 2009 with this package - call a Roadtrips travel expert at 1-800-465-1765 or visit
www.roadtrips.com.
For over 17 years, Roadtrips has been specializing in providing amazing travel experiences to the most exciting sporting events all over the world. From events like the Super Bowl, World Series,
Winter Games
, and
2010 World Cup
of Soccer, Roadtrips takes pride in delivering amazing
sports travel
experiences for thousands of guests every year.