Dr. Michael L. King, a Bariatric Surgeon in Oxford Mississippi, Introduces New Website to Promote Support for Weight Loss Patients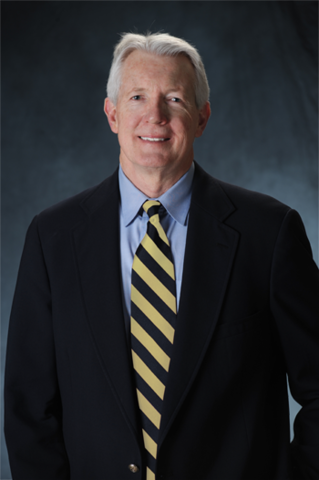 Oxford, Mississippi – October 16, 2009 –The practice name is not the only thing changing for Dr. Michael L. King, a renowned
bariatric surgeon in Oxford, Mississippi
. Oxford Bariatric, once known as The Surgical Clinic of North Mississippi at
www.surgicalclinic.ms
, now resides at
www.oxfordbariatric.com
. The new, state-of-the-art website provides an environment with a foundation of excellent educational support for current, as well as potential, patients of weight loss surgery.
Dr. Michael King stated, "We wanted a fresh look that conveys a movement in Oxford…moving toward a better life." The newly developed website design is part of an overall progression to increase bariatric consumer education, as well as enhance their expanding bariatric program. Integrating instrumental images, videos and podcasts into the website offers in-depth information about weight loss surgery.
Besides Dr. King's extensive experience, one thing that sets him apart from other physicians in the area is his ability to offer various, effective weight loss surgery options. There are many weight loss surgeries and one option is not always best for all candidates. He consults with each patient individually to determine which procedure is best for them. The new website's videos and accompanying information explaining the procedures offer the patients a point of reference of the various weight loss surgeries, their options and the expertise of Dr. King and his outstanding medical staff at Oxford Bariatric.
The interactive layout provides exciting options for patients, whether existing or potential, to obtain the support they desire for making such life changing decisions regarding their health. A BMI (Body Mass Index) calculator helps patients determine if they are a candidate for bariatric surgery and the online "free" registration seminar sign up makes it easy for them get started on their journey. The message board presents patients an area to communicate with each other and share their concerns, fears, accomplishments and excitement about their experiences. Dr. King is convinced that providing this type of online support community is essential to the patients' success.
Oxford Bariatric's new website design is not only impressive but allows the practice to connect with patients more effectively. The clinic staff prides themselves on the fact that patients can reach a "live person" when they need help and the clinic always returns patient's calls. Dr. King states, "One of our greatest traits is that our staff is accessible. This is vital, especially to surgical patients! Our new website allows us to be even more accessible." Incorporating the patient portal allows the clinic to provide the best possible pre- and post-surgical support to their patients. Dr. King requires a lifetime commitment of follow-up with his
bariatric surgery
patients and is convinced that his new website will aid with that commitment. "We are committed to continuing to provide resources through our website." declared Dr. King.
Dr. Michael L. King is the Medical Director of the Bariatric Services at Baptist Memorial Hospital – North Mississippi and Vice President of the Mississippi Chapter of the American Society of Metabolic & Bariatric Surgery (ASMBS). He is the only surgeon in the North Mississippi area that performs laparoscopic gastric bypass, laparoscopic gastric sleeve, the Lap Band, and the Realize Band procedure - as well as revision surgery. Although Dr. King is known for his skill as a general surgeon, his passion is bariatric surgery. He has performed over 1500 successful weight loss surgeries and has received Center of Excellence designation by the ASMBS.