No Tricks, Just Treats with Bubbalou's BBQ Orlando Catering and Restaurants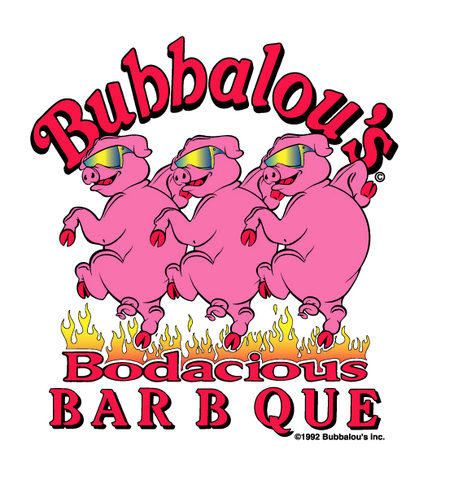 This Halloween, people are turning to Bubbalou's BBQ, award-winning Orlando caterers and restaurants. Halloween is that one time a year when adults and kids can dress up in fun costumes and roam around the neighborhood for free candy - it is not the time to be bogged down behind a stove cooking for a party or preparing dinner for the family. Featuring all sorts of treats, Bubbalou's catering and restaurant menu can provide the just main staples such as pork, beef, chicken, ham and more in bulk orders or a full-course meal with all the side fixings.
"At your Halloween party, you don't want to worry about food for your guests. Our
Orlando catering
company provides everything you need for a successful event. Even if you are not planning a party, Halloween is definitely one night you should take off from cooking for the family. Order one of our Party Packs to go for a complete and convenient meal that leaves you more time for trick or treating with your family," said Bucky Weston, owner of Bubbalou's in Altamonte Springs, Florida.
Bubbalou's barbeque is a great choice for any Halloween event or dinner because it's something different than the norm. When most people go to parties, they don't expect delectable bbq and side items that taste like home cooking. Surprise them with the award-winning taste of Bubbalou's and the event is sure to be a hit.
"Our catering menu and
Party Packs
feature BBQ staples that most people know and love. And since the items are interchangeable, you can pick and choose what main dishes, sides, and desserts you want for a custom meal plan," said Weston.
View their complete catering menu and Party Pack items online at
www.bubbalouscatering.com
and contact them to get started on planning a Halloween party.
About Bubbalou's BBQ:
Since 1986, Bubbalou's has been serving Central Florida's best BBQ. The winner of numerous food awards including The Orlando Sentinel Reader's Poll Best BBQ 14 years in a row, Best BBQ Dive in America by the Food Network and Best BBQ by Orlando Weekly readers, Bubbalou's BBQ Restaurants also offers award winning catering service for Orlando and Central Florida. Bubbalou's catering menu has various barbecue favorites from Hamburgers to their famous barbecue Chicken, Beef, Pork, and mouth-watering Ribs, all smoked and cooked to perfection. In addition, you'll receive Bubba's best Baked Beans, creamy Cole Slaw, and oven-baked Brownies. Bubbalou's Catering service is second to none for the Orlando and Central Florida area. See for yourself how Bubbalou's Catering service can liven up any office party, wedding, picnic, or other special event.
Contact:
Bucky Weston, Owner
Bubbalou's Bodacious Bar-B-Q - Altamonte Springs, Florida
Phone: (407) 965-1286
Catering Phone: (407) 966-4788
Joe Clark, Manager
Bubbalou's Bodacious Bar-B-Q - Kirkman/Conroy, Orlando, Florida
Phone: (407) 278-8770
Catering Phone: (407) 278-4044
info@bubbalouscatering.com
www.bubbalouscatering.com