The LED Lighting Store Launches New Website to Meet LED Grow Light Demand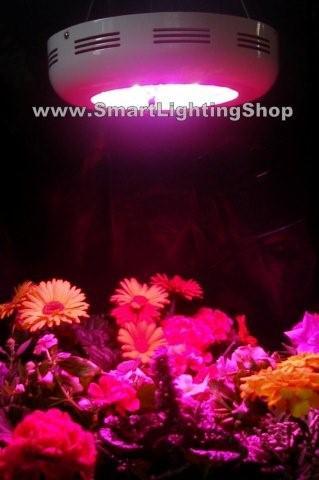 The LED Lighting Store has expanded their business into the
LED Grow Light
arena by offering their commercial series products to home gardeners. The LED Lighting Store offers green lighting products using Light Emitting Diodes (LED's) to produce very efficient but super powerful lighting products specifically designed for plant growth. The LED Lighting Store sells its LED Grow Light products to commercial plant producers in the greenhouse, flower, vegetable and fruit growers nationwide. They saw a real need to get this same great idea to consumers because of the need for safe, efficient and well designed lights that grow plants indoors.
Pete Bunner and the team started the The LED Lighting Store because of the need for efficient lighting for all uses and he found the choices out there were disappointing. He found out LED's create light without high heat, last 50,000 to 100,000 hours and are the focus of research of every lighting manufacturer. During this research he was surprised to find out that their major competitor of LED lighting which is compact fluorescents have mercury issues, clean up problems and do not live up to their operation claims. A LED light produces beautiful light and uses 20 times less energy than an incandescent light.
At their website
www.smartlightingshop.com
they have developed hours of reading and research for their customers to learn about LED Grow Lights and the benefits of using them. The product line starts with a LED bulb for starters and the popular "UFO" LED grow light using three bands of light for plant growth. Their "Commercial Series" starts with the 90 and 120 watt rated LED Grow lights. The serious home gardener can also purchase The LED Lighting Store's 300 Watt and 600 watt rated
LED Grow Lights
for maximum light for larger gardens.
Why use LED Lights for plant growth? Energy savings alone can be over 70 dollars a light per month compared to legacy lighting systems. Lower heat produced by a
LED plant light
creates a gentler growing environment which cuts down on plant stress. We have also engineered a three bandwidth spectrum based on NASA technology that utilizes one blue LED, one orange LED and 7 red LED's and 660nm. This combination produces the exact bandwidth that plants need for all stages of growth and flowering.
About the LED Lighting Store
The LED Lighting Store has dozens of test gardeners to pull resources from. Some of the commercial growers have years of experience using these LED Grow Lights with great success. They also offer free advice, grow area designs and a three year product warranty. They stand behind their products while others in the industry choose to use cheap components and low quality LED's while we have decided from the start of the company to focus on high quality products at a very affordable lifetime cost compared to any other lighting products.
Email The LED Lighting Store