Wix Users Share Web Design Stories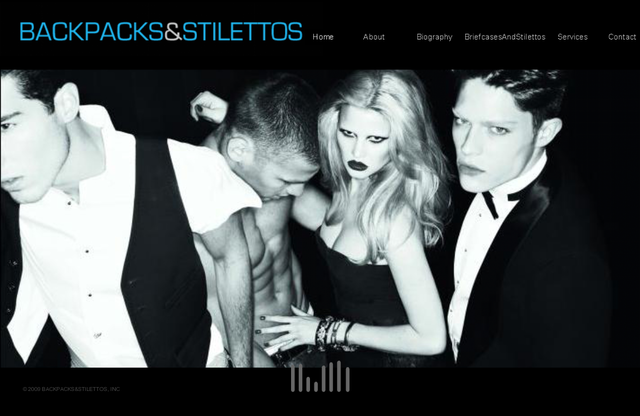 Wix has just launched a new Stories section where hundreds of users are sharing their experience in building their online presence by using Wix's original
free Flash templates
. This new section provides users with greater insight into the uses and business opportunities that open up before them by building a website with the Wix editor.
Wix is an up and coming Startup Company that specializes in
free web design
and website building. The Wix.com website provides dozens of free Flash templates, divided into various categories for the consumer's convenience, such as business, photography, personal, non-profit, music etc. In addition Wix has developed a unique and powerful
free website builder
with which it is easy to modify the
free Flash templates
available at the site. The combination of these two elements makes it possible for Wix users to create professional looking websites easily, in an extremely short time frame and entirely free.
Perhaps it is a sign of the times, as many small businesses have found their way to Wix as the ultimate solution, especially in light of the worldwide financial crisis. As each business cuts down on expenses to stay afloat, Wix allows them to take giant leaps forward in terms of online marketing and the general possibilities available to them, without charging a dime.
One example of such a story was shared in the new Wix Stories section by musician/artist Don Paul, who spent years struggling to create an online presence for his music and his recording business and thousands of dollars on webmasters whose final output was inadequate.
"I have long wanted a website to promote both my music as well as my recording business. I have struggled for years between paying thousands of dollars for a professional to build my site or using the typical made easy
website builders
which always end up looking cheap and amateur. That is until a friend told me about Wix.com. I logged onto Wix.com and literately that same day (at 2:00 am in the morning) I had completed my website for my small business. I could not believe how easy wix made it and yet how professional the outcome was."
Wix was established in 2005 and has its headquarters in NY and offices in Tel-Aviv. It is backed by Mangrove Capital Partners and Bessemer Venture Partners. More information on can be found at
www.wix.com
.