University Student Launches Free Social Marketing Lottery System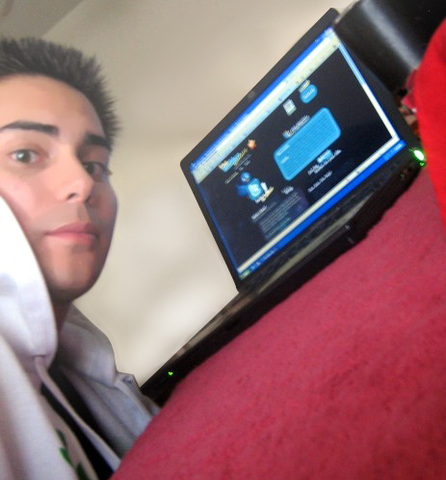 November 6, 2009 - On November 1, 2009 – The Peep Lottery was born. What originally started as a simple marketing project for a university student in Canada, evolved into what is known today as "The Internet's People Powered Lottery". After being months in development, 22 year old Peter Danihel launched his web site to see exactly how far his project would emerge in reality. The best part of this advertising company is that no real gambling is involved nor does it promote gambling in any way.
The word "Peep" refers to "People". "I want this to be the 'People Powered Lottery'" said Danihel. "I don't see why people would have to spend money for a lottery ticket that has a 0.00001% chance of winning when I can create a completely free lottery system that offers better odds and generates revenue by advertising means." Danihel advised. "This way I'm not only helping businesses reach their potential customers, I'm stimulating the economy and giving the general public an opportunity to win a lottery that isn't astronomical."
"I was curious whether the idea would actually work or if I was just dreaming." Danihel explained. "The thing that kept me going was the fact that I'd never know how it would work unless I tried it."
The Peep Lotto is based on a single Twitter account that you follow as your "ticket". As the web site becomes more popular, its jackpot gradually increases. The site is fueled by publicity and popularity, while the pot value is directly connected to the sites advertising revenue. With more followers, the jackpot is able to grow at a more rapid rate as there are more people an advertiser is able to reach out to. Unlike a standard lottery, The Peep Lotto is free to participate in and this is what sets it apart from the rest. Since the launch of the web site, it had risen from $0 to $12 in a matter of hours.
Danihel grew up in a substantially poorer family and watched his own mother throw away thousands of dollars into lottery ticket purchases growing up as a child; saying "the most she had ever won was $25 dollars from a scratch ticket".
"When I was building Peep Lotto's business model, my primary objective was to appeal to the average person." Danihel commented. "I wanted to create an advertising company that would be like none other in the industry. In today's world, there are hundreds of pay per click advertising businesses competing against each other and I didn't feel like becoming 'another one of them'."
Danihel was featured on Citytv news in his hometown of Calgary to explain how the lottery system works and what his expectations were for the project. He hopes to use the lottery concept as an entrance into world of business and entrepreneurship.
"Being able to start an actual business coming from rock bottom would be one heck of an experience for me as I'm essentially starting Peep Lotto with nothing more than my computer and marketing knowledge." Danihel stated.
The ultimate goal for The Peep Lotto is to become a brand of its own and emerge as the worlds most followed user on Twitter. Even after achieving this status, the odds of winning the jackpot will still be approximately 500% better than buying a lottery ticket at your local convenience store.
Danihel is hoping to use his share of the money earned to fund his business ventures and expand The Peep Lotto brand saying "I don't have enough time in my life to wait for opportunities, but I do have time to try and create them". The Peep Lotto connects businesses with its customers by establishing a fun and appealing way of distributing ads and prize.
The first jackpot is aimed to be drawn on Christmas Day 2009.
For more information on Peter Danihel and The Peep Lotto, please visit
www.peeplotto.com