Roadtrips Announces 2010 'Super Bowl' and 'Pro Bowl' Packages As The NFL Season Inches Closer To The Playoffs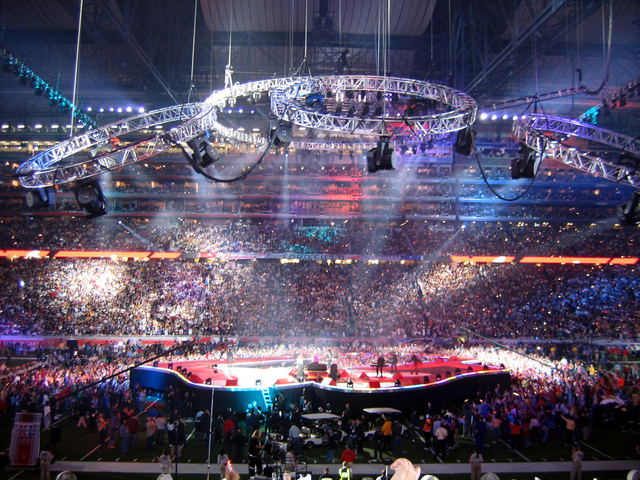 The NFL season has passed the halfway mark, and football fans are now looking forward to the most highly anticipated day in sports: the Super Bowl in Miami, Florida. This year promises to be a great finish, so football fans will be pleased to discover that renowned sports travel specialists Roadtrips, offers 2010 Super Bowl and 2010 Pro Bowl packages, as well as Getaway Packages to every regular season game for the last half of the season.
With several teams fighting for the top spots in their division - as well as a few teams who are dominating the standings - the 2009 NFL regular season is looking as though it could produce some pretty exciting matchups come playoff time.
Additionally in the sights of every football fan is the 2010 Pro Bowl game, also in Miami, Florida. NFL fans will be treated to a showcase of the league's best, at a cost that is less than the Super Bowl, and in an environment where the players are most accessible. Plus, for the first time since 1979, the Pro Bowl will be held in the Continental United States, as opposed to its usual location in Hawaii, and will also be held before the Super Bowl.
"Football fans are a passionate bunch, and we recognise that the Super Bowl and Pro Bowl is a special occasion for them," says David Guenther, Roadtrips' President. "We take pride in organising all travel arrangements for our customers, ensuring their attention is only on the football experience of a lifetime."
2010 Super Bowl Packages
- 3 or 4 nights first class accommodations at the Four Seasons Miami, Hyatt Regency Bonaventure or the Courtyard Coral Springs;
- Tickets to the Super Bowl in your chosen seating location;
- Roundtrip event transportation;
- Roadtrips On-Site hosts & hospitality desk.
2010 Pro Bowl Packages
- 3 days/2 nights accommodations at the W South Beach, South Beach Marriott, or the Courtyard Miami South Beach;
- Tickets to the Pro Bowl in your chosen seating location;
- Roundtrip event transportation;
- Roadtrips On-Site hosts & hospitality desk.
For more information and rates on Roadtrips' football packages and options, call a Roadtrips travel expert at 1-800-465-1765 or visit
www.roadtrips.com
.
For over 17 years, Roadtrips has been specializing in providing amazing travel experiences to the most exciting sporting events all over the world. From events like the
Super Bowl
, World Series, Winter Games, and
2010 World Cup of Soccer
, Roadtrips takes pride in delivering amazing sports travel experiences for thousands of guests every year.