Wix Rapidly Improves Performance – Responds to Consumer Demands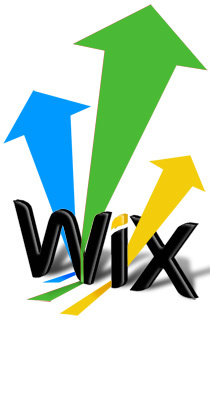 Wix, a burgeoning Company that provides
free Flash templates
and unique website builder software has been hard at work improving its server performance to keep up with growing demand. Over the past six months Wix has added 'Global CDN' and tripled its hosting capacity to accommodate over 1.5 million websites.
Wix intends to continue investing in ongoing advancements, both in terms of the
free website templates
offered, and in relation to technological aspects of this service, with detailed plans for improvements in the first and second quarters of 2010. These include, amongst other things:
- Reducing the size of the viewer .swf. The .swf viewer is the Flash program used to load the Wix website. Today it is 400K and it will be reduced to 280K during early 2010.
- Better compression of JPG and PNG images. This will be particularly significant for artists and photographers who build portfolio websites and tend to upload a large number of images.
- An upgrade of the hosting infrastructure.
- Wix users will be able to define private websites and private web pages protected by a password.
- Early next year a new feature will be introduced that will help Wix's free website templates automatically rank higher in Google searches. Even now, Wix is the only Flash platform that is fully compatible with search engine crawlers and it plans to continue pushing its
Flash website
designs up in the Google ranking scheme. Wix.com itself is built entirely using the same technology available to its users.
- A billing control panel will be added for premium account users allowing them to manage their websites without contacting Wix support. This is a long awaited improvement that will significantly improve the service provided to premium account users.
Many of these improvements were a result of ongoing communication between Wix management and Wix users, through the 'Wix pioneers' program. The 'Wix pioneers' program is operated through the Wix forum and is based on user experience and feedback. Avishai Abrahami, CEO of Wix remarks on the recent hard work undertaken by the company. "So far we've completed 3 rounds of 'beta' testing which has helped iron out the bugs and optimize the offering. I'd like to thank our fantastic Wix pioneer group for all their great input. Members who wish to participate in this group are welcome to join at the
Wix forum
."
Wix was established in 2005 and has its headquarters in NY and offices in Tel-Aviv. It is backed by Mangrove Capital Partners and Bessemer Venture Partners. More information on can be found at
www.wix.com.