Refreshing new site looks to immediately impact consumers of health and beauty products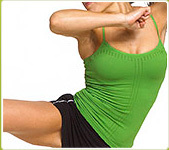 November 20, 2009 - Fresh off its new release, Yes-shop looks to make a splash into the health and beauty product industry. Boasting an astounding array of product reviews, user feedback, discounts, and much more, visitors are treated to all the inside information of their favourite health remedies, weight loss supplements, and nutritional products. Looking to offer their clientèle all they need to know when searching among today's latest and hottest items, Yes-shop aims to surpass anything that is currently on the web in this niche market.
Going further and more in depth than any of their counterparts, Yes-shop features not simply what is to be found within each shipment of a particular product but delves into the most pertinent
facts. Including such write ups as a personal review conducted from only highly qualified experts in the field of health products, users' own experiences and testimonials, clearly visible price comparisons, Yes-shop is quite extensive in its research.
Upon scanning this aesthetic and well organised site, visitors can easily locate the category of their choosing among the full line up. With everything from sports supplements, skin care products, hair care remedies, diet pills, immunity boosters, anti ageing aides, and several more, you can then further follow the breakdown to each individual product. From there, every item has been dedicated its own unique page with all its relevant information as well as discounts and special offers extended solely to Yes-shop customers.
Because of the immense amount of work put into having a full and complete collection, and wide variety of choices, Yes-shop stands out among its competitors in that there is something for everyone. Children's speciality products are included as well as powerful anti ageing aides, and the most in demand women's products and certainly things for men too. This comprehensive new site has expanded the entire scope of those in the health market.
Perhaps the best aspect of Yes-shop is in fact that instead of simply giving a quick run down of the many items comprising the database, visitors are made privy to what other have to say about these items. Instead of only listing what advertisers or manufacturers have written to help push sales, Yes-shop uncovers the truths behind each of their products giving customers the unveiled facts. By including user feedback, purchasers can be most fully prepared to select the best item for them and feel confident that it will work and live up to its claims.
Along with the extensive database and full product listings, reviews, and statistics, Yes-shop again goes yet another step forward in having input and articles from prominent experts in the of health and beauty industry. There are numerous articles covering the latest trends and featured products further keeping them on the cutting edge of this burgeoning market.
About Yes-shop
Created by a copious and highly qualified group of individuals, this site was made with the intention of providing for those comprising the health product market. This group had envisioned an independent site being able to relay helpful information to all of their customers, while being able to provide items from all manufacturers and brands being free from any potential biases. With this exciting new conception, Yes-shop hopes to take the internet marketplace for all health products by storm.
For a complete look at all that is available from this new site, visit:
http://www.yes-shop.co.uk