Roadtrips Proud to Offer Unlimited Ski and Spa Plus Resort Credit During Winter Games at the Four Seasons Resort Whistler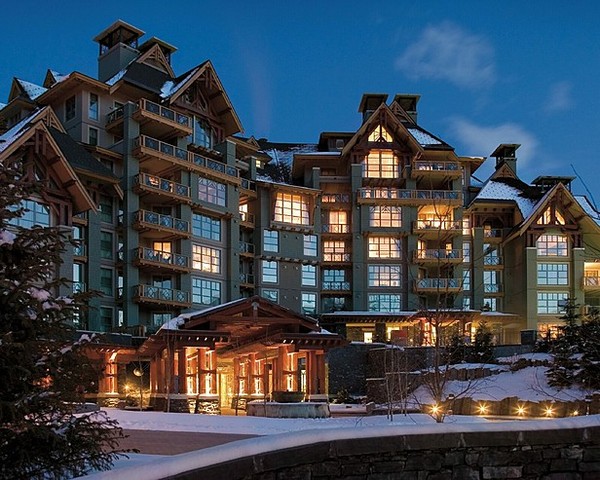 Roadtrips, a sports travel specialty operator, has a very special offer at the Four Seasons Resort Whistler during the upcoming Winter Games - February 10 to March 2 - in Whistler, Canada. Guests can enjoy the excitement surrounding the Alpine Events of the Winter Games, while making full use of the hotel's facilities and the great skiing nearby.
Unlimited spa treatments at the hotel's award winning Spa, and complimentary daily lift tickets for the neighboring Whistler and Blackcomb mountains, await guests of this fabulous establishment. Plus, guests of Roadtrips who stay three nights or more also receive a $500.00 Food and Beverage Credit (per room) for use in the hotel's bars and restaurants.
"Experiencing an alpine resort during the
Winter Games
is a once in a lifetime experience" says Dave Guenther, Roadtrips' President. "With the ski hills being relatively quiet while people are attending the Games' events, the village will be buzzing with nightly medal celebrations and visitors from all over the world. It's the perfect combination: low lift lines, lots of personal snow and some amazing alpine skiing."
The Spa at the
Four Seasons Resort Whistler
provides luxurious facilities for treatments and therapies, including:
- Men's and women's locker rooms, with eucalyptus steam rooms, ice shower and private shower;
- 14 treatment rooms, such as a Vichy shower room, massage room and two couple's rooms;
- Comfortable waiting lounge with plasma screen TV.
A current member of both the Conde Nast Gold List and the Travel & Leisure Top 100 Hotels of the World, the Four Seasons Resort Whistler is Canada's most celebrated resort hotel. Packages at the Four Seasons Resort Whistler start from just $795.00 per person per night based on double occupancy, and include daily lift tickets and unlimited spa treatments (pre-booking of appointments is required). Mention offer: Unlimited Ski and Spa to receive this special Winter Games deal.
For details and availability, contact a
Roadtrips travel expert
at 1-800-465-1765, or visit
www.roadtrips.com
.
For over 17 years, Roadtrips has been specializing in providing amazing travel experiences to the most exciting sporting events all over the world. From events like the Super Bowl, Winter Classic and 2010 Masters, to the Winter and Summer Games, Roadtrips takes pride in delivering amazing travel experiences for thousands of guests every year.