comScore Ranks BuddyTV as the #2 Fastest Growing Site in the US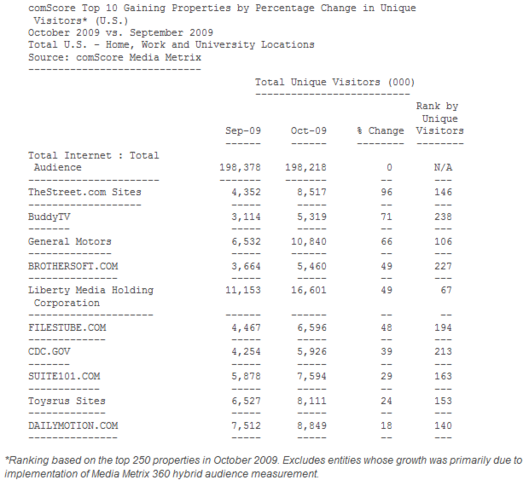 BuddyTV
, the largest independent television website in the world, was ranked by comScore as the #2 fastest growing site in the US in October. Andy Liu, CEO and co-founder of BuddyTV, says his company has benefited from an expanding community of engaged fans. "TV has gone from a 'lean-back' medium to a 'lean-in' one. People don't just want to watch shows passively at home by themselves, they also want to go online to meet other fans to have more fun with their favorite shows."
With 5.3 million monthly visitors, BuddyTV grew 71% from the previous month and ranks 238 overall. According to David Niu, co-founder and President, the growth has also been facilitated by the culture of the company and the fan community. "We're independent, which means our fans see us as authentic and trustworthy, a place where they can be themselves. These are the dominant social norms on the Internet and help us attract and engage the largest grassroots community in the TV category."
About BuddyTV
BuddyTV.com is the largest independent television website in the world. Each month, millions of fans visit BuddyTV.com to interact with other members who love the same shows while catching up on the latest news, spoilers, interviews, and gossip on their favorite TV shows.
Press Contact:
Contact Name: Neal Freeland
Contact Email:
neal@buddytv.com
Contact Phone: (206) 859-4180