Wix.com Is Flush With New & Unique Free Flash Templates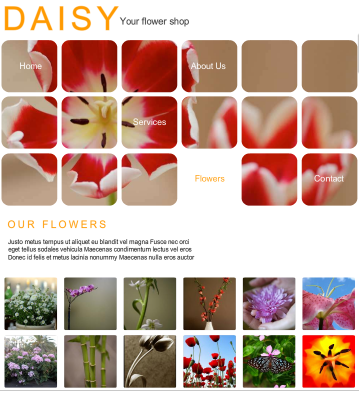 Wix.com, an online provider of unique
free Flash templates
and a sophisticated free website builder that allows for easy and independent creation of personalized Flash websites, is introducing a new batch of free Flash templates up for the grab.
In an almost unprecedented campaign, Wix is adding dozens of new free Flash templates to its already considerable arsenal of
free web design
layouts. Recently Wix.com surpassed the 2 million mark in terms of new users, and as part of celebrations and in recognition of its burgeoning success, the company has decided to launch almost fifty new free Flash templates.
These free Flash templates will join their contemporaries in a variety of different categories. In addition, several new categories will be created to accommodate these new Flash templates and improve search options for Wix users. The new categories will include, Fashion, Music & Living, Business & Development and others. One of the fastest growing segments is the online shop segment, thanks to the recently added shopping cart widget that allows Wix users to transform their
free website
into an online store and sell products to customers directly from their website.
Hagit Kaufman, Head of the Studio department at Wix.com, commented on these new developments, "As we worked on the new free Flash templates we kept two things in mind. We emphasized the appearance of the web design, and maintaining high standards in terms of aesthetics and visuals, all the while keeping the website template's usability as simple and intuitive as possible. My personal goal is to make sure that anyone who comes across one of our new templates is fully capable of understanding their layout and customizing them with our builder. We created a batch of entirely new web designs and entirely new categories. To us it is important to invest in our existing clientele while keeping our eye on the future and the needs of a more general public."
These new templates will begin making their debut appearances this Wednesday and can be downloaded similarly to the other
free website templates
, with a free account.
Wix was established in 2005 and has its headquarters in NY and offices in Tel-Aviv. It is backed by Mangrove Capital Partners and Bessemer Venture Partners. More information on can be found at
www.wix.com
.