Ring in Christmas with Bubbalou's BBQ Catering in Orlando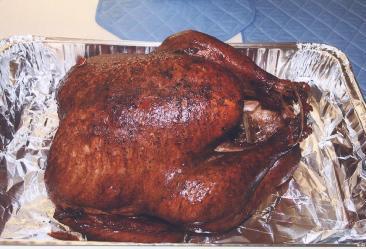 When its Christmas time, the last thing you want to do is be stuck in the kitchen preparing for different holiday functions. While cooking for your family is one thing, cooking for large parties is entirely another, but that's what Bubbalou's BBQ is here for. From small events to large ones,
Bubbalou's BBQ catering in Orlando
can handle it all.
Bubbalou's Catering takes the ho-hum out of the "usual and customary" holiday party by offering a casual and relaxed menu alternative to the stuffy holiday events that have become so commonplace. A "Holiday Hoe-Down" can be as basic or as "kicked up" as a client's taste and budget wish to accommodate.
Bubbalou's bases its popularity on their production and quality of food. There is no processed or store bought food here – it's so delicious that your guests may think you've been slaving over a hot stove all day!
"Everything is made from scratch to give your holiday party that down-home feel," said Bucky Weston, owner of Bubbalou's in Altamonte Springs, Florida. "In addition to the multi-award winning bar-b-que, your party benefits from all of the creative energy our team puts into every event. It's that flair that
Bubbalou's BBQ Catering
brings to every event that keeps our customers coming back for more."
So whether you are putting on a large scale event and require full catering services, or just need a
Party Pack
to have enough food for a small and intimate dinner party, Bubbalou's Catering can help. Either option gives you flexible choices to dine on award-winning barbecue, side-items, beverages and desserts to complete your meal.
Whatever your event, Bubbalou's BBQ Catering can help you with any party from start to finish. Check out the barbecue menu and catering menu to see for yourself how Bubbalou's Bodacious BBQ can satisfy the heartiest of appetites. Visit Bubbalous on the Web at
www.bubbalouscatering.com
About:
Since 1986, Bubbalou's has been serving Central Florida's best BBQ. The winner of numerous food awards like The Orlando Sentinel Reader's Poll Best BBQ 14 years in a row, Best BBQ Dive in America by the Food Network and Best BBQ by Orlando Weekly readers. Bubbalou's BBQ Restaurants also offers award-winning catering service for Orlando and Central Florida. Bubbalou's catering menu has various BBQ favorites from Hamburgers to their famous barbecue Chicken, Beef, Pork, and mouth-watering Ribs, all smoked and cooked to perfection. In addition, you'll receive Bubba's best Baked Beans, creamy Cole Slaw, and oven-baked Brownies. Bubbalou's BBQ Catering service is second to none for the Orlando and Central Florida area. See for yourself how Bubbalou's Catering service can liven up any office party, wedding, picnic, or other special event by visiting
www.bubbalouscatering.com
Contact:
Bucky Weston, Owner
Bubbalou's Bodacious Bar-B-Q - Altamonte Springs, Florida
Phone: (407) 965-1286
Catering Phone: (407) 966-4788
Joe Clark, Manager
Bubbalou's Bodacious Bar-B-Q – Kirkman/Conroy, Orlando, Florida
Phone: (407) 278-8770
Catering Phone: (407) 278-4044
Email Bubbalou's Bodacious Bar-B-Q