Wix Promotes Web Design on the Net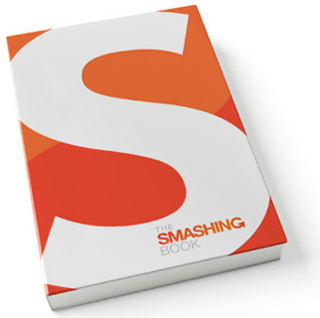 Wix.com a fast growing website that provides free Flash templates and
free website
builder software to its users is taking a number of new steps to promote individual and independent web design. In one of the more recent developments, Wix.com has decided to give away Smashing Magazine's recently released design book, "the Smashing Book".
The Smashing Book, published recently by Smashing Magazine, covers everything from recommended practices in contemporary web design to technical programming, brand creation, marketing tips and much, much more. Wix.com is giving out ten copies of this design guide book to its users this Monday. Wix.com users interested in participating were asked to tweet this message through twitter:
http://bit.ly/8tytGG
.
This is not the first collaboration between Wix.com and major social networking sites. Wix.com provides MySpace templates that specifically target MySpace websites and can be easily integrated into the MySpace accounts.
Other activities aimed at improving and assisting non-professional web designers in learning the ropes of
Flash website
design include rich galleries in which successful designs created by wix.com users are published. New users are encouraged to browse through various subject oriented galleries filled with existing designs created using free website templates designed by Wix's own professional designers to get ideas for their own
free web design
.
Successful designs can be submitted to Wix and entered into the 'Wix of the Day' competition which takes place on a daily basis. The best new web design, chosen by a team of web designers earns the right to be published throughout the Wix website, thus gaining exposure and, as a result, a boost to traffic.
Wix provides a sophisticated yet intuitive solution to designing websites. By supplying a rich assortment of free website templates and a drag and drop website builder, Wix users bypass the need to learn any code and can
create a free website
with an original design in Flash with zero technical knowledge and/or experience. All this is provided for free, with only a simple user registration. Recently Wix exceeded the 2 million users landmark and celebrated this occasion by introducing a series of new free Flash templates and a host of improvements to their builder.
Wix was established in 2005 and has its headquarters in NY and offices in Tel-Aviv. It is backed by Mangrove Capital Partners and Bessemer Venture Partners. More information on can be found at
www.wix.com
.