Wix Promotion Provides Free Photos and a New Billing System for Premium Users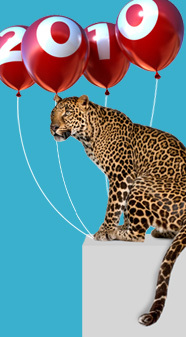 Wix.com is a fast growing website that provides website builder services for free. Despite being relatively new in this arena, wix.com has already surpassed the 2.6 million user milestone thanks to its user friendly graphic user interface and professionally designed
free Flash templates
.
Recently, Wix has launched a promotional campaign through which it is giving away free domain names and free $10 gift cards to Fotolia stock photos. This promotion is available to the first 500 who upgrade to the Wix yearly premium package.
One of wix.com's strengths over competitors is that Wix users can construct a
Flash website
, leading to a visually driven, modern
free web design
. The builder allows for a large variety of galleries and Wix itself provides expansive clip art and picture galleries which users can use for free. Even so, as the New Year settles in, Wix is offering gift cards to fotolia where users can choose from millions of different images and embed them into their new
web design
.
Fotolia is a social marketplace for royalty free stock images with almost 8 million photos and illustrations in its galleries. New photos and illustrations are uploaded onto the website daily by photographers and designers who receive commissions for photos sold and revenues from the advertising in the free section. Wix users are now invited to browse this rich reservoir for pictures and image for their website.
In addition Wix is incorporating a few other changes that are of interest to premium users or would be premium users. Wix is launching a new billing control panel that will allow for a few great new features. From now on premium users will be able to reassign premium upgrades from one document to another. This can be performed by simply clicking the transfer button, with the same sort of interface simplicity that characterizes the entire website. In addition, premium upgrades can be canceled and all the information on your premium account, such as package type, payment cycle, last charge, future transactions can be viewed.
Wix was established in 2005 and has its headquarters in NY and offices in Tel-Aviv. It is backed by Mangrove Capital Partners and Bessemer Venture Partners. More information on can be found at
www.wix.com
.