Italy's best-kept beauty secret - now available in the United States from Lipo Contour USA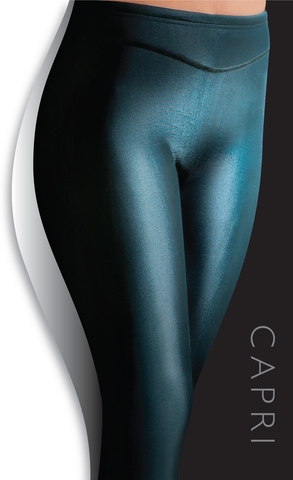 Italy's best-kept beauty secret is now available in the United States at LipoContourUSA.com The makers of the Lipo Contour briefs claim that in only 12 weeks, the shorts redefine and lift the body and take inches off the hips and thighs, without having to go for a single jog.
Sales of the stretchy pants - which look like a pair of particularly snug cycle shorts, have doubled since they were introduced last year. The briefs have an immediate shaping effect, smoothing down the hips and thighs and sucking in stomachs. When the briefs are worn for eight hours a day for eight to twelve weeks, women may experience more permanent results.
The elastic shorts have two thin, tight layers of mesh fabric over problem areas, according to the designer, Italian cosmetic surgeon Professor Marco Gasparotti. He says that the micro massage action of the layers increases blood circulation and helps to break down fatty deposits, therefore smoothing out cellulite. In addition, by assisting the body's lymphatic drainage process the pants also help to eliminate toxins from the body.
The garment, which is specifically designed for women's bodies, was originally meant to be worn by patients recovering from liposuction and lipo contour treatments. But then the designers realized that it had inch-loss effects of its own. Now, it is available to all women, and can be worn under clothing to work and even to the gym while working out. The product will provide benefit without exercise but a bit of gym time can help. A very active person might see results in four weeks.
The garment is considered suitable for post pregnancy mothers seeking to get back to their former figures. Lipo Contour products, available in sizes Small, Medium, Large, X-Large and XX-Large, are sold in the United States at
www.lipocontourUSA.com
and distributed by Three Rivers Marketing LLC.
Gina Grundy says she lost inches from her waist, hips and thighs after using the Lipo Contour pants for four weeks. "I went from a size 12/14 to a size 10", she said. "It has given me a new lease of life. It gives you so much more confidence." Gina, a 46 year old landscaper lives in Barnett, North London, with her husband Ron, a postman and children Danny 18 and Sarah 12.
"The weight crept on gradually and I went up and down trying various diets. It was especially hard after having children, she said. I tried my summer shorts on from last year and they are almost falling off me! It has also improved my skin texture. I don't think you can get rid of cellulite completely but it's definitely improved." Gina lost an inch from her waist and two inches from her hips. Each thigh was diminished by one and a half inches while the circumference above her knee was an inch smaller.
"I'd always been unhappy with my lumpy thighs and flabby bottom, reported Gina, I'd tried various ways to shift the weight - aerobic classes to diets, cycling and swimming, and I'd even considered liposuction." She was approached to test the pants after signing up to receive information about weight loss products on an internet website.
"I admit that I was skeptical to start with - I couldn't understand how a pair of pants could help you lose inches. But in just a month I could see a huge difference. Now I don't feel so self-conscious about wearing a bikini."