KIM BURRELL RELAUNCHES CAREER AT BET HONORS WITH PERFORMANCE NAMED MOST SIGNIFICANT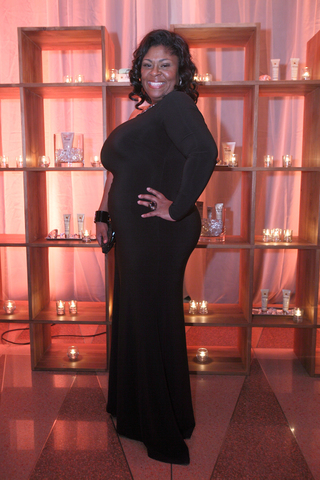 Primarily known as a Gospel Jazz Artist, Kim Burrell could be considered one of the hardest working vocalists in her industry with more than 180 performances in one year. For Ms. Burrell, this New Year will represent many new platforms for her career not only as an incomparable vocalist, but as an entertainer whose brand value is swiftly moving to the center of pop culture.
On February 1st, BET Networks will air it's 2010 BET Honors program. Among several honorees such as Queen Latifah and Sean P. Diddy Combs, Whitney Houston received a special tribute performance by Kim Burrell. Her introduction, made by Superstar Neo, stated that Whitney considers Burrell's voice to be the greatest on the planet. While her vocal performance was insatiable, her uncanny personality and her new look arrested the entire audience.
Burrell, now represented by Manhattan based Lewis Agency, had arrived in DC with her brand ambassador, Krishnar Lewis, and an entourage of European stylists, celebrity hair & makeup artists, and a PR team there to promote the Gospel Diva's two recent endorsement deals, the production of a new reality series, and a new inspirational album design to expand Kim's audience. "If I were to say Kim Burrell is the greatest living singer in the known world, who would argue with me? What you are seeing now isn't a new Kim, it is the real Kim. A gift this great cannot be contained or defined to one genre of music or group of people. Her brand is for the world and I am here to exploit that message it in every way possible. This is the year of Kim Burrell.", quoted Supermodel Krishnar Lewis, also President of Lewis Agency.
Kim Burrell took the stage in a couture gown by Carolina Herrera and diamonds by Gucci. Whitney Houston stood at the front of the stage during Kim's entire performance, and the crowd's awe and praises for Kim's voice and her new look cemented the night as a rebirth for Ms. Burrell.