Beyond Blogging, Turn Your Passion into a Website Using DevHub.com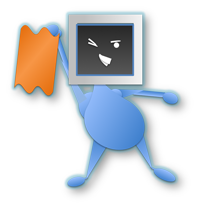 (Seattle, WA) EVO Media Group makers of DevHub.com have made it free and easy to publish/ build a website/ blog that makes money. Wouldn't it be great to earn extra cash online, such as blogging, selling ad space on a website, or promoting affiliate products. Unfortunately many of these strategies have frustrating limitations, firstly trying to learn web design, pasting ad code into websites, finding advertisers and negotiating the best affiliate offers can be difficult, with no guarantee of any revenue generation or website visitors.
DevHub has succeeded at making that possible with DevHub's drag and drop technology. The Devhub Free Website Builder platform allows users to create optimized websites with drag and drop, revenue-generating modules and an array of simple website editing tools -all for free. This translates into providing users with the most effect use of ad placement and the ability to control key search words. This in turn helps to attract more people to a website that is geared toward particular niches, products or information. A Devhub website can be about any topic or product that interests a user.
Currently there are over 30,000 users who have created over 100,000 sites/ blogs. Users affectionately known as "Devheads," have created a resource area that contains tips and technical support to help new/ current users maximize thier site's quality and potential. With a DevHub.com account users can also track the progress of thier sites' and get reports to help them keep track of earnings, site visitors and more.
They say it's the little things in life that count. Whether it is getting your morning latte, catching a movie or some other pick-me-up, it's life's little luxuries that add quality to our daily lives. But with uncertain financial times, people often wonder if they should give up these indulgences for the sake of frugality. Others are turning to the Internet as a way to keep these small comforts.
Utilizing the tools within DevHub.com to create a website that earns money can be as simple as one site about toys for a cat to making several sites about where to go to get the best coffee in every state. All this with no start up costs. Having a DevHub website can help you take care of miscellaneous or unexpected expenses such as paying off bills faster, money for the holidays or starting a fund for big ticket items such as buying a car or going on vacation. The opportunities abound!