Earth Fare Is Giving You a BIG Reason to Celebrate the Big Game… on Saturday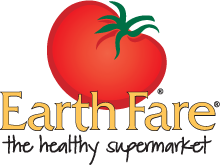 FOR IMMEDIATE RELEASE: Earth Fare Is Giving You a BIG Reason to Celebrate The Big Game…on Saturday
Along with Other Great Prizes Guests Can Enter to Win a BIG SCREEN TV
(Chattanooga – 1-12) Earth Fare is celebrating Sunday's big game on… Saturday! We are giving away a FREE big LCD television and hosting a party!
To enter, visit the Earth Fare store on Gunbarrel Road February 6th and sign up to join the healthy journey. In addition to the LCD TV, Earth Fare will also be giving away an Apple iPod nano!
Big Game Saturday at Earth Fare will provide fun for the whole family. In addition to the huge prizes, stop by for games, samples, beer tastings and a hot bar brimming with delicious football foods! Touchdown!
# # #
About Earth Fare:
Earth Fare, founded in 1975, is an Asheville, North Carolina-based natural foods grocer. Since inception, it has grown into one of the largest natural foods retailer in the country. Earth Fare's strict ingredient philosophy has earned them a loyal following. Today, Earth Fare continues to lead the healthy grocery movement, providing the best tasting local, natural and organic foods available.
For more information, please contact Abby Shipley.
Contact: Abby Shipley
Cha420community@earthfare.com
Earth Fare, Inc.
423-855-2511