LSS Data Systems Patient Portal Provides Secure Online Access to Medical Records at Citizens Memorial Healthcare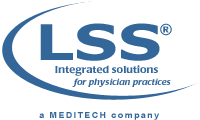 Eden Prairie, Minnesota – January 20, 2010 - LSS Data Systems (
www.lssdata.com
) congratulates
Citizens Memorial Healthcare
(Bolivar, MO) on the successful roll out of their web-based LSS Patient Portal. Since their pilot implementation at two of their clinics last spring, CMH has extended the portal to patients to approximately 10 of their clinics, enabling secure online access to their medical record information via Citizens' own web site.
"Empowering patients by providing access to their medical record through the patient portal is an important part of our service to our patients and the community," said Denni McColm, Chief Information Officer at Citizens. "The ability to view test results, to securely message a physician and to pay a bill online are all services that patients expect and that CMH can now deliver."
Patient access to personal health information stored in medical records is becoming more and more important to healthcare organizations nationwide since it will be a requirement to qualify for reimbursement incentives associated with the
American Recovery and Reinvestment Act
.
Based in Bolivar, a town of roughly 10,000 people, Citizens has emerged as a nationally recognized model for effective and progressive rural healthcare delivery. In 2005, they became the first rural and first non-academic hospital to win the prestigious Davies Award of Excellence, a national award honoring excellence in the use of health information technology. Their implementation of the LSS Patient Portal provides one more tool for connecting and engaging patients across their wide network of rural health facilities.
Patients who visit any of Citizens' family practice clinics may now enroll to receive secure access to their medical record information, including medical problems, medications, immunizations, allergies, vital signs and lab results. Through the portal, patients can also request appointments and prescription refills, view details of their previous visits, and communicate directly with their providers through secure messaging.
"It's been a very positive collaboration," said Greg Osmonson, LSS Vice President of Programming & Software Development. "Their feedback and suggestions helped refine a product that needs to work for a number of distinct sets of users, from patients and their providers, to billers, schedulers and other office staff."
McColm and her staff have set an ambitious goal for the first half of 2010. They'd like to see a ten-fold increase in the number of registered portal users. Likewise, LSS has an aggressive schedule to implement the portal at additional customer sites in 2010.
About LSS Data Systems
LSS Data Systems, a
MEDITECH partner
founded in 1982, develops
Electronic Health Record
(EHR) and practice management solutions for medical practice groups, healthcare delivery systems and clinics across the United States and internationally. LSS provides a full-featured ambulatory care solution, the Medical and Practice Management (MPM) Suite, for ambulatory health care organizations utilizing MEDITECH. The MPM Suite includes an ambulatory EHR with prescribing/ordering, physician documentation, scanning, scheduling, and billing and financial management tools. For more information please visit
www.lssdata.com
.