Chicago Medical Wellness Spa Tiffani Kim Institute to Host Fertility Boot Camp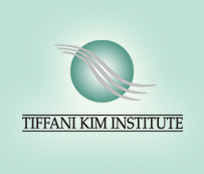 Chicago— The Tiffani Kim Institute will be conducting a full day
Fertility Boot Camp
at its second floor Chicago location at 310 West Superior Street on Saturday January 30th from 9am -5:30pm. The Fertility Boot Camp is a retreat designed to inform and educate women on a variety of measures to aid in readying their bodies, mind and spirit for fertility.
The one day retreat is designed to optimize fertility knowledge and empowerment. Participants will be educated on the various aspects of how acupuncture, nutrition and exercise may aid in reproductive
fertility
. Participants will also engage in activities designed to contribute to overall wellness and fertility including meditation, yoga, qi-gong, dance, cooking demonstrations and mind, body, spirit reconnection exercises. The retreat includes a 'fertility friendly' lunch of wheat-free, sugar free and gluten free fare designed to enhance fertile capacity.
The retreat is being conducted by renowned practitioners in the fields of
acupuncture
and
Oriental Medicine
, nutrition and Western Medicine. Jeanie Lee Bussell, L.Ac. Dipl. OM., MSOM, co author of Fully Fertile: 12 Week Holistic Plan for Optimal Fertility. Having helped many couples conceive, Jeanie is one of the top acupuncturists in the Midwest specializing in the treatment of infertility. Jeanie's work in fertility and women's health has been featured on Fox News in the Morning and CBS evening news with Dan Rather. Jeanie is a frequent presenter on Oriental Medicine to the general public and practitioners alike.
Register Dietician, Clare Sente, M.S., RDhas been a nutritionists to adults, adolescents and corporation for over 20 years in the Chicago land area. In addition to nutrition, Clare's expertise in behavior modification assists her clients with an empowerment approach towards healthy living. Author of the self improvement book, Finding My Marbles, Clare has completed three certificates in health coaching.
Susan Lipshutz, LCSW is a licensed clinical social worker with an active Chicago based practice for more than 20 years brings a foundation in both Western medicine and indigenous spiritual practices to her work. Susan founded Everyday Medicine Woman, which offers programs such as monthly medicine circles and annual women's gatherings working to to building strong communities that reawaken and integrate the divine feminine into daily life
Eve Feinberg, MD is board-certified in Obstetrics and Gynecology and in Reproductive Endocrinology and Infertility. She completed her residency in Obstetrics and Gynecology at Northwestern University in Chicago, IL, and completed a three-year fellowship in Reproductive Endocrinology and Infertility at the National Institutes of Health. Dr. Feinberg serves as a reviewer for Fertility and Sterility, one of the most widely read journals by Reproductive Endocrinologists. Dr. Feinberg practices at Fertility Centers of Illinois in Highland Park and Hoffman Estates.
Dee Davis, RYT, is a registered yoga teacher in Hatha, Prenatal and Child Yoga. She is certified to teach pelvic health through the Women's Health Foundation as well as Resist-a-ball Yoga. Dee teaches Hatha, prenatal yoga, and Yoga Ball classes in studios around Chicago as well as in her own home studio where she teaches private and small group lessons.
Caroline Jung, MSOM, L.Ac is a nationally board certified Acupuncturist and is licensed by the state of Illinois. She is also a professional member of both the Illinois Association of Acupuncture and Oriental Medicine and the American Association of Acupuncture and Oriental Medicine.
Chef Jill Houk co-founded Chef on Call Chicago, now Centered Chef Food Studios , with partner Chef Ryan Hutmacher. Chef Jill functions in a business development and event-planning role, helping clients determine which Centered Chef services will help them meet their goals. Chef Jill also teaches healthy cooking classes to small groups and corporate organizations. In this capacity, she has worked with the American Academy of Periodontists, American Cancer Society, Deloitte and Touche, Energy BBDO, and IBM., Chef Jill is a media spokesperson, food stylist and consulting chef for Sara Lee Corporation. She has appeared nationally on Good Morning America (ABC), and locally on television stations throughout the country, including WMAQ-TV (NBC, Chicago), WGN (WB, Chicago), WJBK-TV (FOX, Detroit ) and KATU-TV (ABC, Portland ).
Jen Dixon, CPT is a Personal Trainer and Fitness Instructor who has worked in the fitness industry for over 20 years. She is certified through the National Strength and Conditioning Association - Personal Trainer® (NSCA-CPT®), American Council on Exercise® (ACE®) - Personal Trainer, and HealthyMoms® Fitness (Perinatal Fitness Instructor). Jen founded , You Grow Girl!™ Fitness to meet the "growing" demands of the pregnant and parenting communities of the Chicago area. Jen works with women who are expecting or already parenting, but does not limit her practice. She creates personalized and group training programs for women, men, and even children.
The Tiffani Kim Institute was founded in 1998 by Tiffani Kim and husband Bradley Griffith. The two designed the innovative institute to be a peaceful sanctuary for the mind body and soul. The first of its kind, the institute is a venue for head to toe wellness, beauty and health. In addition the 26,000 square foot building on Superior Street in Chicago, the spa is also located in the Chicago Park Hyatt Hotel. With a goal of expanding the institute in urban centers nationally and internationally, Ms. Kim explains, "The goal of the institute has always been to be a place where guests receive optimum health care and rejuvenating body and beauty services while at the same time being assisted in polishing their individual personal style…it's a place of peace".
Email Tiffani Kim Institute