BuddyTV Joins George Clooney and "Hope for Haiti"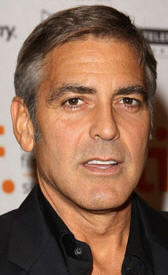 BuddyTV, the largest independent television website in the world, is supporting "Hope for Haiti Now: A Global Benefit for Earthquake Relief" by streaming the two-hour global telethon today Friday, January 22, 2010 at 8:00 pm ET/PT. Hosting the event will be George Clooney in Los Angeles, Wyclef Jean in New York City and CNN's Anderson Cooper from Haiti.
Many musicians have signed on to perform, including Wyclef Jean, Bruce Springsteen, Jennifer Hudson, Mary J. Blige, Shakira, and Sting in New York City; Alicia Keys, Christina Aguilera, Dave Matthews, John Legend, Justin Timberlake, Stevie Wonder, Taylor Swift and a group performance by Keith Urban, Kid Rock, and Sheryl Crow in Los Angeles; and Coldplay, and a group performance by Bono, The Edge, Jay-Z, and Rihanna in London.
In addition to musical performances, "Hope for Haiti Now" will feature more than one hundred of the biggest names in film, television, and music supporting the cause with testimonials and by answering phones during the telethon.
BuddyTV is working in partnership with Viacom's MTV Networks to stream the event, and all proceeds will be split evenly among five relief organizations currently operating in Haiti: Oxfam America, Partners in Health, the Red Cross, UNICEF and Yele Haiti Foundation.
About BuddyTV
BuddyTV.com is the largest independent television website in the world. Each month, millions of fans visit BuddyTV.com to interact with other members who love the same shows while catching up on the latest news, spoilers, interviews, and gossip on their favorite TV shows.