LSS Data Systems Customer Citizens Memorial Healthcare First Rural Hospital in the Nation to Achieve Stage 7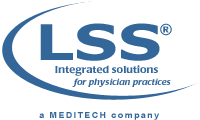 Eden Prairie, Minnesota – January 28, 2010 - LSS Data Systems (
www.lssdata.com
) congratulates Citizens Memorial Healthcare on becoming the nation's first rural hospital to reach the 7th and highest stage on the
HIMSS Analytics' EMR Adoption Model
, a methodology for evaluating the progress and impact of electronic medical record systems for hospitals and healthcare organizations.
In reaching Stage 7, CMH joins just over 30 other health organizations across the country – approximately 0.5 percent of the nation's roughly 5,000 hospitals. Utilizing software by
MEDITECH
and LSS Data Systems, Citizens has developed an integrated
Electronic Health Record
(EHR) containing patient medical information collected throughout their entire care organization.
"We share data across the hospital, home care, hospice, long term care, residential care and physician practices," said Denni McColm, Chief Information Officer at CMH. "This patient-centric integration is a powerful tool for our care providers, as they have access to all of the patient's information from across the care continuum."
McColm said it was exciting to be the first rural hospital to achieve Stage 7 on the HIMSS Analytics EMR Adoption Model. "Doing so validates that our systems not only have advanced functionality, but that we are utilizing that functionality to provide safe, efficient and effective care for our patients," said McColm.
As the most advanced of all healthcare organizations, Stage 7 hospitals:
- Deliver patient care without the use of paper charts;
- Are able to share patient information by sending secure standardized summary record transactions to other care providers;
- Use their vast database of clinical information to drive improved care delivery performance, patient safety clinical decision support, and outcomes using business intelligence solutions; and
- Are "best practice" examples of how to implement sophisticated EMR environments that fully engage their clinicians
"We are thrilled that Citizens Memorial Healthcare has received this honor," said Stephanie Petersen, LSS President & Chief Operating Officer. "They are a true leader in the use of healthcare information technology and we are honored to play a role in their EHR strategy."
Since implementing their electronic medical record in 2003, CMH has received national attention for their use of IT in the rural healthcare environment, proving that technology leadership is not the sole province of larger urban institutions. In 2005 they received the Nicholas E. Davies Award of Excellence; they were named to the Hospital & Health Networks Most Wired in the Small and Rural Hospitals category from 2005 – 2007; and they were honored as a Top 100 Hospital in 2008 and 2009.
About LSS Data Systems
LSS Data Systems, a
MEDITECH partner
founded in 1982, develops Electronic Health Record (EHR) and practice management solutions for medical practice groups, healthcare delivery systems and clinics across the United States and internationally. LSS provides a full-featured ambulatory care solution, the Medical and Practice Management (MPM) Suite, for ambulatory health care organizations utilizing MEDITECH. The MPM Suite includes an ambulatory EHR with prescribing/ordering, physician documentation, scanning, scheduling, and billing and financial management tools. For more information please visit
www.lssdata.com
.
About Citizens Memorial Healthcare
Located in Bolivar, Missouri, Citizens Memorial Healthcare is a fully-integrated healthcare system devoted to exceptional patient care provided by leading physicians and caring staff. In addition to hospital services, CMH consists of 23 primary care and specialty care physician clinics, five long-term care facilities, one residential care facility, five independent living communities, Senior Health Center, home health, hospice, homemaker plus, health transit services, home medical equipment and rehabilitation services. For more information please visit
www.citizensmemorial.com
.