Earth Fare Hosts My Decade – My Health – My Journey Contest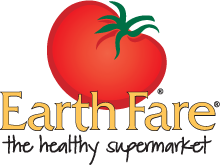 (Fletcher, N.C. – January 30, 2010) – Each year, the average person makes 73,000 food choices. While a single serving, bite or choice won't change much, Earth Fare is celebrating the opportunity for a decade of new healthy choices with the My Decade – My Healthy – My Journey Video Contest.
This decade, Earth Fare challenges you to join the healthy journey and show us why the next ten years will be your time to make better, healthy choices. To enter, contestants may submit a short, funny or serious video of the food choices, fitness regiment or strides they will be taking on their journey to health.
So, how do you win? Contestants can enter to win by sending their video links to
information@earthfare.com
by Friday, April 30, 2010. The Grand Prize winner will receive a $1,500 Earth Fare gift card. Second Place will receive $1,000 Earth Fare gift card, Third place will receive a $500 gift card, as well as three Honorable Mentions, which will each receive $100 Earth Fare gift cards. Winners will be announced Saturday, May 15, 2010.
So, it's time to start! It's time to change. It's time to tell Earth Fare how you will begin your journey to health and enter to win in the My Decade – My Health – My Journey video contest.
About Earth Fare:
Earth Fare, founded in 1975, is an Asheville, North Carolina-based natural foods grocer. Since inception, it has grown into one of the largest natural foods retailer in the country. Earth Fare's strict ingredient philosophy has earned them a loyal following. Today, Earth Fare continues to lead the healthy grocery movement, providing the best tasting local, natural and organic foods available.
DISCLAIMER: No purchase necessary to enter Earth Fare's My Decade – My Health – My Journey contest. Contest candidate must be over the age of 18. In submitting video and/or acceptance of prize constitutes permission to use winner's name and/or likeness and video submitted for purposes of advertising and trade, worldwide in perpetuity, without future compensation. Prize winners will be required to verify address and phone number prior to awarding the prize. There will only be one winner for grand prize, second and third places. Contest winners will be selected at the sole discretion of Earth Fare's staff.
For media tours, press kits or more information about Earth Fare, contact Dorothy Carlow.
Contact: Dorothy Carlow
dorothy.carlow@earthfare.com
Earth Fare, Inc.
828-281-4800 ext.169