Kovasys reports large numbers of US H-1B holders migrating to Canada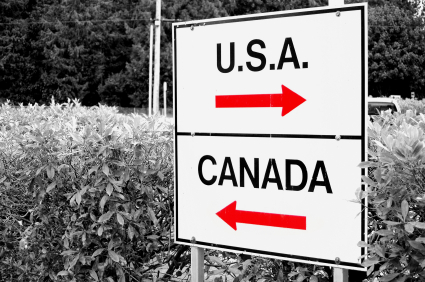 In a recent study, Kovasys Inc. (
www.kovasys.com
), an IT recruitment company based in Montreal, Quebec, concluded that more and more foreign IT professionals on H-1B visa in US are migrating to Canada.
The recession experienced by the American economy in recent years is one factor in the reversal of fortunes for these two countries' IT communities; whereas in the past, the Canadian dollar generally ran weaker to the American dollar, the exchange rate now is roughly even or even better on the Canadian side. Many foreign workers say the ability to keep more of the money they earn, along with the high standard of living and free health care Canada offers, is motivating them to move further north. This technological "brain drain" is a sharp contrast to the year 2000, when less restrictive visa requirements and a 50-cent advantage on the U.S./Canadian exchange rate spurred many IT professionals living in Canada to move to the U.S. for work.
Many H-1B visa holders currently in the U.S. fear that the lingering effects of the worldwide recession and the reduction in the number of visas available will prevent them from getting their visas renewed when necessary. In Canada, however, current visa holders have the option to apply for permanent residency to ensure their continued employment. That process is regarded as much simpler than attempting to obtain a U.S. green card. In fact, the percentage of H-1B foreign nationals in the United States applying for permanent residency in Canada has increased by double digits compared to 2006-07, when the U.S. instituted a lottery system for H-1B visas that made them more difficult to obtain and renew.
Kovasys found an increase of 260 percent in one year of US applicants willing to relocate to Canada. "The number could also be higher," Alex Kovalenko, director of operations at Kovasys Inc., noted. "Some applicants indicate Toronto, Vancouver, Calgary and/or Montreal as their main residence even if they are still residing and working in the U.S. on an H-1B visa," he said. "The gain can also be attributed to some new remarkable programs such as the Government of Alberta introduced in 2009 allowing United States H1B holders to gain Canadian Permanent Residency under a fast Track Program."
One H-1B worker said visa restrictions in the United States directly impacted his decision to leave his Connecticut employer for a position in Canada with Morgan Stanley.
"I wanted to be in control of my career in terms of which employer I work for and how long I work for that employer instead of being tied down to one place," said Amit, a foreign national and IT professional. "With American visa restrictions, you cannot change or find jobs easily and it adds an additional layer of disadvantage in an already difficult job market."
H-1B visa holders like Amit were able to make their job search in Canada easier through the use of resources such as Kovasys Inc. (
http://www.kovasys.com
), a Canada-based head hunting and recruitment agency, which helped him find a job in Canada. Such recruitment companies should be used to combat the disadvantage of finding an actual placement, which seems to currently be the downside for H-1B workers looking for employment in Canada. In the meanwhile, Amit said he finds Canadians welcoming and the country foreigner-friendly, and is looking forward to beginning his new job at the end of the month.
While Amit's future is looking up, the outlook involving H-1B visas in the U.S. is not nearly as positive. Although the American economy is slowly improving and should continue to show signs of recovery over the next few years, the H-1B restrictions are not likely to be lifted or revised in the near future. Until they are, foreign workers like Amit will continue to leave the United States for Canada in search of better prospects.