Storm Copper Expands its Facilities and Ability to Meet Customer Needs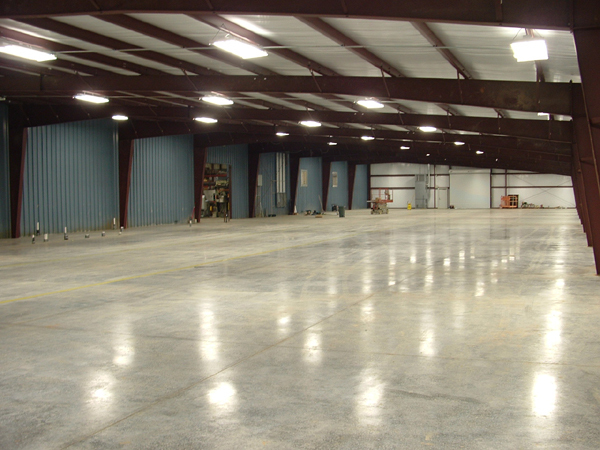 Instead of a traditional ribbon cutting ceremony,
Storm Copper Components
, a leading fabricator of copper electrical connectors, will mark the opening of their new production facility by cutting a new doorway to join the additional 18,000 square feet to their existing manufacturing plant in eastern Tennessee.
The new manufacturing space will enable Storm Copper to expand into three new fabrication processes to meet the needs of present and future OEM customers. The financial commitment to expand our manufacturing facility to this size was a serious decision at a time when the economy is down, but co-owner Dan Kitts says Storm's management philosophy is focused on expanding existing business potential with an eye on the future.
"This new facility will enable us to broaden our capabilities to meet customer needs in three new areas, electrostatic powder coating,
laminated busbars
and the production of extended length busbars. But, we've always liked the idea of having room to grow. When a customer comes to us with a request for a new electrical connector requiring a process that needing additional space, we won't have to wait for brick and mortar construction. With available space we can add a piece of machinery or a process very quickly," Kitts said.
Electrostatic powder coating is another way to insulate a
copper busbar
for electrical efficiency and safety factors, and one of five insulation options for laminated bus bar now offered by Storm.
The addition of busbar laminating machinery broadens Storm's production capability in multilayer copper electrical connectors, creating a significant opportunity for OEM customers in industries ranging from Power Generation, Alternative Energy, Telecom, Motor Control, Transportation and Defense.
Storm Copper also views this addition as an opportunity to add advanced capabilities. The company's new CNC (computer numerical controlled) punching and precision cutting machine stands at the forefront of these improvements. Once programmed, this machine will robotically punch multiple holes the entire length of the busbar and cut it to exact length, all from the same long bar of conveyor-fed copper, shortening productions times.
For 20 years, Storm Copper Components has specialized in the manufacture of
custom electrical connectors
for the wireless, telecommunications, power and alternative energy markets, serving OEM's, electrical contractors and system installers.
For more information, or to schedule an interview with Dan Kitts, please call Dave Krikorian at 423-506-4178 or email
dkrikorian@stormcopper.com
.
Email Storm Copper Components