Unique multimedia guidebook makes Arches National Park geology easy to understand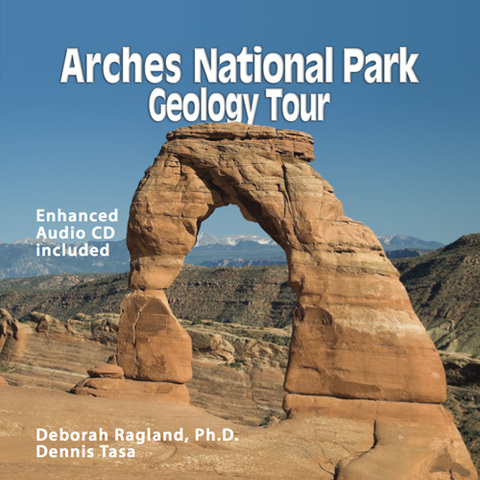 Taos, NM - February 5, 2010 - Tasa Graphic Arts, Inc. is pleased to announce the publication of "Arches National Park Geology Tour" Book and Enhanced Audio CD. Arches National Park Geology Tour provides an extensive, visually rich description of the geology of the park written and narrated by geology professor Deborah Ragland, Ph.D., Adjunct Professor of Geology, University of New Mexico-Taos Campus. Sequences of full color illustrations and photographs by Dennis Tasa complete the learning experience.
This unique multimedia publication includes an illustrated book and an enhanced audio CD (a single disc that is both an audio CD of the author's narration to play in your car's CD player as you tour the park and a CD-ROM you can experience from your computer.) Whether you use it as a guide on your visit or as a planning and learning tool, Arches National Park Geology Tour tells the geological story behind the beautiful scenery with clear, easy-to-understand explanations. See how these awe-inspiring arches were formed. Tour all the major landmarks in the park and learn the geologic history of the Colorado Plateau.
Purchase this guidebook from Tasa Graphic Arts, Inc. for $14.95 plus S&H by calling 1-800-293-2725 or visiting their website at:
http://www.tasagraphicarts.com
Tasa Graphic Arts, Inc. also produces award-winning interactive, educational CD-ROMs covering planetary geology, plate tectonics, topographic maps, rocks and minerals, weather and climate, the processes that shape Earth's surface, and more.
Email Tasa Graphic Arts, Inc.