John Templeton, Jr. Receives George Washington Award from Sons of the Revolution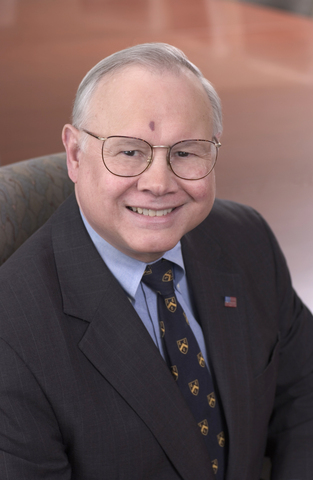 John M. Templeton, Jr., MD, President and Chairman of the John Templeton Foundation, will receive the "George Washington Award for Patriotism and Excellence in Education" from the Society of Sons of the Revolution in the State of New York at its annual George Washington's Birthday Ball to be held at the Metropolitan Club in New York City on February 18, 2010. The formal affair is hosted every year by the Society on or about Washington's Birthday. This will be its 133rd annual celebration and serves to raise funds for Fraunces Tavern Museum, which the Society owns and operates.
"Dr. Templeton and his Foundation's great devotion to education harmonize with that of Fraunces Tavern Museum here in New York, as well as with the words of George Washington, himself, who asked his fellow Americans to, 'Promote then as an object of primary importance, institutions for the general diffusion of knowledge.' Today, we believe, as life becomes ever more complex, education and understanding become ever more important," said Charles C. Lucas, MD, the Society's President.
Fraunces Tavern, a National Landmark, is well known as the place where George Washington bade farewell to his officers in 1783. The Sons of the Revolution saved it from the wrecking ball in 1904, restored it, opened it as a museum in 1907 and continues to operate it today with a range of exhibits and programs to educate the public about American history and freedom. This past year the Museum hosted the acclaimed "Magna Carta and the Foundations of Freedom" exhibit.
Sir John Templeton (1912 – 2008) established the Foundation in 1987. Dr. John Templeton, Jr. has been actively involved with it since its inception. In 1997 he retired from his medical practice to serve full time as its President. Today he directs all Foundation activities in pursuit of its core mission to serve as a philanthropic catalyst for discovery in areas engaging life's biggest questions in science and philosophy. He works closely with the Foundation's staff and international board of advisors of more than 50 leading scholars, scientists, researchers and theologians to develop substantive programs in these endeavors. For more information on the John Templeton Foundation visit
http://www.templeton.org
.
The Sons of the Revolution in the State of New York, Inc., a not-for-profit corporation, was instituted in 1876 and incorporated in 1884. For more information on it and Fraunces Tavern Museum, visit
http://sonsoftherevolution.org/
and
http://frauncestavernmuseum.org/
. Or contact Anthony Wellman, Communications Director, Sons of the Revolution in the State of New York, Inc., 54 Pearl Street, New York, NY 10004. Telephone 212-425-1776.
Email Sons of the Revolution in the State of New York, Inc.