Wix Promotes Valentine's Day Savings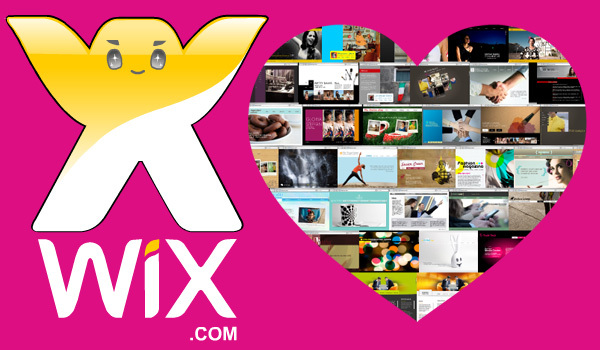 Wix, a flourishing start-up that provides
free Flash templates
along with a powerful, sophisticated yet intuitive
website builder
is in the mood for love. This Valentines Wix will be opening up a new arsenal of promotions for users who choose to upgrade their
free website
to premium in the coming week until Valentines Day.
Users who upgrade to premium will save $50 on their unlimited yearly package as well as a free domain name for an entire year from Network Solutions. This is also the result of a successful collaboration between Network Solutions and Wix. In addition to these two benefits, Wix upgraders will receive a free gift voucher for Fotolio, with which they can purchase pictures directly from the builder. This 'triple love' special will end on February 14th, giving users a week to warm to the occasion.
Avishai Abrahami, CEO of Wix discusses the upcoming developments "Wix is slowly but surely developing as a community. This community is evolving as a sanctuary for website builders and designers, both professional and amateur who are enjoying the new found freedom to create a
Flash web design
without any programming. Wix is becoming an integral part of the daily routine of many, which is why we are also taking a more active role in holidays and events that affect us all, such as Valentine's Day. Many Wix users will be designing new Flash websites especially for this occasion, personal websites dedicated to their loved ones. We are getting involved, making it easier for them to get the results they want."
Mr. Abrahami isn't the only one who's noticed his company gaining impetus as a community. Recently the Wix Facebook fan page has been gaining momentum and has jumped in the number of fans, briskly crossing the 4,000 fan landmark and steadily reaching 5,000. These developments, along with other statistics such as well as the over 10,000 new Flash websites being created using the Wix interface daily, position Wix as a new market leader in its field, leaving competitors such as Weebly and Yola trailing behind.
Wix was established in 2005 and has its headquarters in NY and offices in Tel-Aviv. It is backed by Mangrove Capital Partners and Bessemer Venture Partners. More information on can be found at
www.wix.com
.