Lots of New Flash Website Designs Have Just Been Added to the Wix Gallery Bank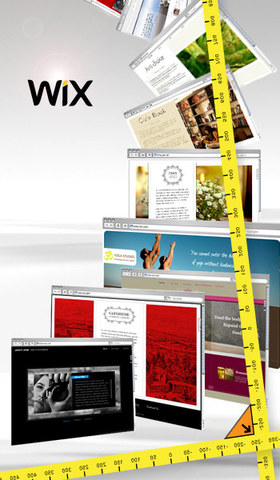 Wix is a startup company that specializes in Flash website designs and website creation. The company was originally established in 2005 and it first launched its product publicly in 2007. Since then, it has been growing steadily and developing its product and services to compete with other alternatives in the market.
The start-up's innovation stems from the
free website
builder it offers which makes it possible to design and
create a Flash website
with a simple drag and drop of the mouse. While Flash has always been a popular design tool, it has suffered from a certain disadvantage in terms of its usability for small businesses and other entities for whom online marketing is a critical element. The Wix novelty makes it possible for these Flash websites to get crawled and indexed by all the search engines, pulling up the final stops between Flash designs and world domination.
The second advantage Wix offers its users are rich galleries full of
free Flash templates
. These templates were created and can be customized using the
website builder
, but it would be a mistake to confuse Wix with other template based website builders. While the templates make it easier for non-designers to get started and work on their own creation, the final product is not template based, and users have total creative freedom and the ability to create a fully original web design from scratch.
Perhaps this is the reason Wix has been enjoying a newfound status as the number one creator of new Flash websites in the world. Also, more new business websites are created using Wix daily than through any other hosting and website creation service, globally. Slowly, these Flash designs are gaining impetus.
In a more recent development, Wix has decided to refresh its galleries by adding 17 new Flash website designs to its growing collection. These new templates will be distributed throughout the various gallery categories, including photography, yoga/training, business and restaurants. The new Flash templates will be available to anyone who creates a free account and can be easily customized using the Wix website builder.
Wix was established in 2005 and has its headquarters in NY and offices in Tel-Aviv. It is backed by Mangrove Capital Partners and Bessemer Venture Partners. More information on can be found at
www.wix.com
.