Wix.com Website Maker Initiates a Partnership Program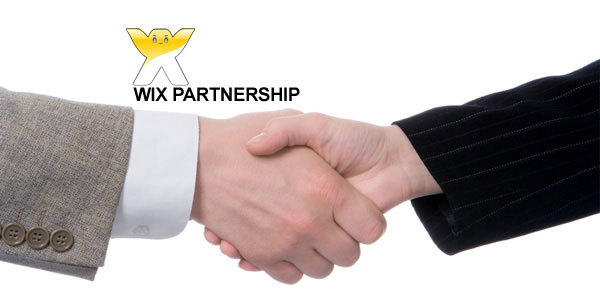 Wix.com is a New-York based start up that was first launched way back in 2005, before the world knew about the impending financial crisis that was about to engulf the world. Since then, and despite most of the odds working against them, the company has been exhibiting a steady and healthy growth, while its product is catching on like fire, particularly in the United States.
Wix provides technology that enables non-technical people, and people with little or no web design experience to create a
free website
in Flash, easily and fast. The website builder uses a graphic user interface that makes it possible for anyone to customize any one of their free Flash templates freely. In short, anyone can build a
Flash website
that is unique and personal in a ridiculously short time period. Perhaps it's no wonder that this contraption is catching on like fire and every day, thousands of new Flash websites are being published, particularly in the photography and small business niche.
As part of its online growth and development, Wix has begun perceiving itself as a community, and providing services to that purpose. The company already has an active designer directory that connects between web designers and clients interested in designing a Flash website without the ridiculous expense it usually entails today. Many of the company's clients have already identified this service as an opportunity for mutual benefit, also by creating websites to promote their own business. This new partnership program which Wix is introducing is an extension of this new direction which the company is taking and it offers new opportunities for financial gain for webmasters, internet publishers or all kinds and other entities with web spaces which they would like to use for monetary gain.
By entering the affiliate program, the web publisher will gain access to different types of promotional materials including banners and marketing emails. The purpose of these materials will be to send as much traffic as possible from their website to Wix. Affiliates will get paid for any traffic from their website that is transformed into a premium account at Wix.
Wix
website builder
continues to evolve as a community, with growing popularity around the world. The start-up was established in 2005 and has its headquarters in NY and offices in Tel-Aviv. It is backed by Mangrove Capital Partners and Bessemer Venture Partners. More information on can be found at
www.wix.com
.