Perceptant Unveil Supply Chain Management Cloud for Logistics, Manufacturing & FMCG Companies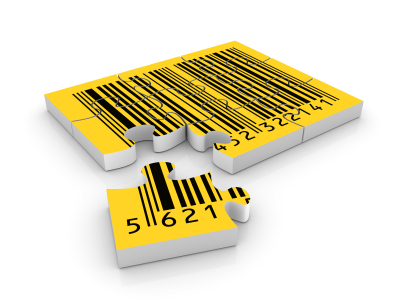 Perceptant
, the cloud computing based Supply Chain Management Company, today announced the availability of iBAM Logistics 3.6, its latest suite of solutions and services for the Freight and 3PL demand chain.
Designed for businesses involved in the rapid manufacture and distribution of goods, iBAM Logistics 3.6 is an on-demand solution, delivered via software as a service (SaaS) that is designed to streamline stock movements, consolidation and returns. The solution encapsulates pre-mapped business processes, corresponding B2B messages and a collaborative web based user interface that facilitates the integration, management and exchange of load plans, stock returns, in-cab proof of deliveries and a consolidated view of load tracking data.
"Integrated in to ERP applications and Warehouse Management Systems (WMS) including SAP, Epicor, Infor, Red Prairie and Manhattan Associates via straightforward web calls,
iBAM Logistics
3.6 provides complimentary functionality that is uncomplicated to implement", says Simon Hart, partner at DDA Logistics Consulting. "In addition, Perceptant has developed an in-cab interface via the Apple iPhone or iPad that allows drivers in real time to record and send proof of delivery and returned stock information, complete with customer signature".
"Logistic companies and their customers have for many years' maintained error prone manual processes and loosely coupled IT systems, predominantly because there hasn't an alternative. As a result, load plans aren't optimized, expensive returned stock floats around in the ether and proof of delivery messages that trigger the final invoice take days to arrive", says Richard Ward, COO of Perceptant. "iBAM 3.6 marks a new phase in logistics management and the impact it has on reducing the number of part shipments, and untracked returns is impressive. Furthermore, POD's arrive within seconds of delivery, which has an immediate positive impact on cash flow.
Europe's leading B2B hub for the construction industry, encompassing thousands of trading partners and millions of business transactions is delivered using Perceptant's core solutions, which has not only proven to be of great benefit to the market but also of significant benefit to its logistic partners.
"For the first time, comprehensive and complimentary
Supply Chain Management
applications are now available, on-demand, via cloud computing and companies involved in load planning, consolidation, stock returns and optimized shipping can share the rewards" says Matthew Slinn, CEO and founder of Perceptant. "Within weeks, customers have an integrated suite of complimentary applications that drive new efficiencies, reduce costs and help connected parties meet stringent carbon emission guidelines through more effective load planning and fewer returns".
About Perceptant
Perceptant is a leading provider of software and services that drive the integration, synchronisation and collaboration of supply chains. Our hosted, on-demand supply chain management, application integration and
Electronic Data Interchange (EDI)
solutions process millions of business-to-business transactions, integrate leading enterprise software applications and help seamlessly connect the demand chains of many complex trading communities. Perceptant is headquartered in Sheffield, Yorkshire, UK.