Weight Loss Clinic In Austin Texas, AIBL Gives Lap Band Surgery To Lucky Contest Winner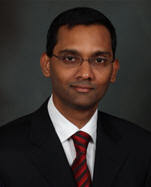 (Austin, Texas — March 1, 2010) A most prominent and successful
weight loss clinic in Austin, TX
, Austin Institute of Bariatrics and laparoscopy (AIBL) conducts an interactive and revealing contest to give away a life changing lap band surgery to the lucky winner. The weight loss surgery was the culmination of this exciting contest that began last October when AIBL invited those who wanted to change their lives through bariatric surgery to submit their names for eligibility.
The contestant selection started with a radio campaign that lasted approximately six weeks and initially attracted more than 400 candidates who were willing to come in for a consultation regarding their medical qualifications. These candidates were narrowed down to a dozen semi-finalists who were required to write an essay explaining their individual weight loss goals, why they should have
weight loss surgery
and how it would transform their life. The contest was then opened up to Web based voting on each story until five contestants were left with the final name chosen randomly. "This was a great opportunity to give something back and help someone change their life with weight loss surgery which they might not have had access to otherwise," said Dr. Ganta, surgeon at Austin Institute of Bariatrics.
The winner of the highly sought after lap band surgery, Darlene Humphrey, is a 49-year-old school teacher from Round Rock, Texas. Typically patients qualify for weight loss surgery if they have a body mass index of 40 or above, or as low as 35 with comorbidities such as type 2 diabetes or hypertension. Obesity, especially morbid obesity, is associated with a number of chronic conditions such as sleep apnea, heart disease, higher rates of some cancers, diabetes and more. Darlene has been trying to lose weight for 17 years and is hoping to achieve enough weight loss through the procedure to help her overcome diabetes and hypertension.
Lap band surgery is performed by placing a gastric band at the top of the stomach, creating a smaller pouch that fills with food quickly during a meal. The band slows the passage of food from the pouch to the lower part of the stomach. The smaller pouch allows patients feel fuller much faster than prior to the procedure and as a result they eat much less and begin losing weight. Patients lives can be transformed and weight loss goals can be met as indicated by some studies have shown that patients lose as much weight with this procedure as they do with full gastric bypass surgery.
Austin Institute of Bariatrics weight loss clinic in Austin TX has also become a national training point for other bariatric surgeons who want to learn the pioneering technique developed by Dr. Sashi Ganta. He has been the leading edge of lap band surgery using the trans-umbilical method of Single Incision Laparoscopic Surgery (SILS), which leaves no visible scar on patients.
Austin bariatric surgeon
, Dr. Ganta is one of the most experienced weight loss surgeons in Texas and has been performing bariatric surgery since 2001. After completing medical school in India, he underwent extensive surgical training in England and Scotland before completing his surgical residency at New York Medical College and a fellowship at Yale University in advanced laparoscopic surgery. He has been training other surgeons for years in laparoscopic techniques and helped develop a weight loss surgery program in Illinois before moving to Austin.
Email Austin Institute of Bariatrics and Laparoscopy