Wix Celebrates 4th Birthday with 3 Million Users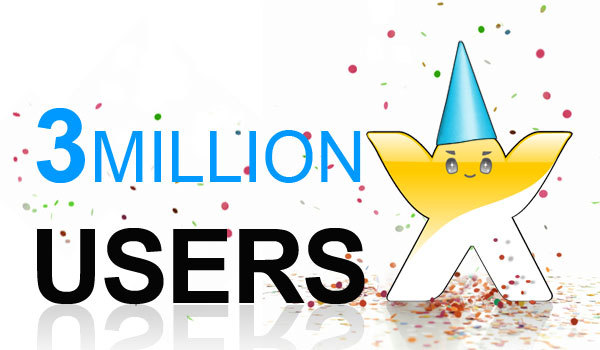 Wix.com – a fast growing start up that has developed a unique
free website
builder recently celebrated its 4th birthday since inception. The
website builder
, which utilizes a graphic user interface that can be used intuitively by anyone, no matter what level of experience or what background that person comes from. The company also publishes lots of free Flash templates that were all designed using the same builder technology and can therefore be customized fully and personalized. Websites can also be created from scratch using this builder, meaning that this is not another template based production of the likes we've been accustomed to encounter recently.
Wix was originally established on February 28th, 2006, while its first open beta version was launched June 2008. Its headquarters are located in NY with additional offices in Tel-Aviv, Israel. For the past few years the company has been backed by Mangrove Capital Partners and Bessemer Venture Partners. This Sunday the company celebrated its fourth year in existence and was proud to celebrate three million
Flash website
designs published with the company's software simultaneously, a sign of its growing success and the hard work its creators have been putting in for the last four years. Of these three million websites several niches have been showing signs of greater popularity, including the small businesses niche, photographers, musicians (the company also enables the creation of unique MySpace layouts) and non-profit organizations.
Two years ago, when the website first launched its open beta version, the interface was simple but the builder was much, much simpler. The free website builder has since grown and evolved, as new features are constantly being updated and developed. This includes new types galleries, a variety of new widgets (comment boxes, RSS feeds and even a shopping cart), greater and better galleries and useful collaboration with third parties, such as the significant collaboration with Flickr. Wix users can access and purchase images from the great flickr collection directly from the free website builder.
Avishai Abrahami, who is the company's co-CEO is particularly proud of the manner in which the company stays attentive to its users needs and wishes: "We initiated a
wish list forum
that allows our users to constact us directly and share their thoughts and ideas with us. They can suggest new features and developments they'd like to see at Wix and vote for suggestions that are already on the board. We also have a general forum where we communicate with our users. I believe that it's our commitment to serving our users as a community that helps us stand out ".