Townhouse Galleries becomes North Alabama's Stickley Furniture Dealer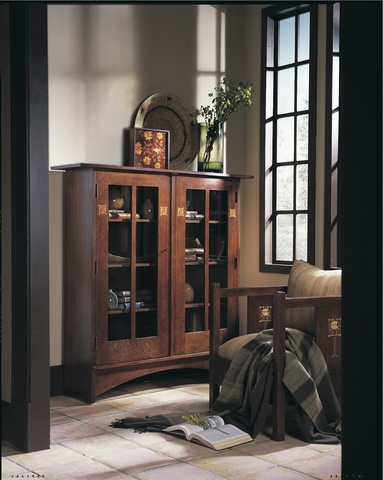 March 2010 Huntsville, AL - Townhouse Galleries announces that is will now be the North Alabama retail location for Stickley Furniture. Townhouse Galleries is a 4th generation family owned and operated business with locations in Huntsville and Decatur. The decision to bring Stickley to North Alabama was one based on the commitment to quality and craftsmanship. Stickley furniture has been made in the United States since 1900. Stickley pieces represent more than just a piece of furniture they carry with them family stories and experiences. Pieces purchased today are often coined "tomorrows antiques". The furniture is crafted in a way that is rarely seen in today's disposable products, truly setting it above many of the rest.
"We are happy to be able to represent such an amazing American company", said Doug Owens, Townhouse Galleries Vice President of Marketing and Sales. "We've had a great response so far. It seems that customers understand the Stickley difference."
Townhouse Galleries will be offering a special promotion during the month of March to celebrate this exciting new line. For more information visit our website:
www.townhousegalleries.com
.
Townhouse Galleries offers the finest selection in home furnishings, accessories, art, rugs, and lighting to help you create living and working environments as unique as you. With furniture store locations in Huntsville and Decatur, Alabama, our services include, custom design, in-home and in-office appointments, in-store educational seminars, and eco-friendly lifestyle solutions. Our mission is to bring our customers the best furniture in craftsmanship, style, and design.
Email Townhouse Galleries