Spring Cleaning for the Soul: "30 Days to Grace" Daily Yoga-plus-Intention Program Creates Real Change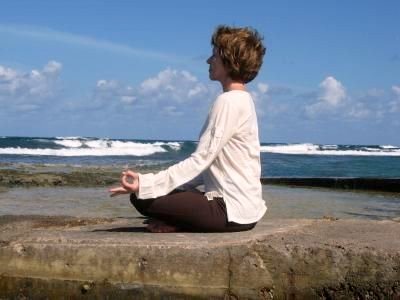 Denver, Colorado – The coming of Spring, traditionally a time of renewal, offers a perfect time for creating fresh habits that alleviate stress, says motivational speaker and yogi,
Diane Sieg
. A former emergency room nurse, Sieg has seen the dangerous physical consequences of stress firsthand – experiences that led her to write her book STOP! Living Life Like an Emergency. Recently, Sieg's own yoga practice and teacher certification in Anusara yoga has led her to create a new program and CD, "
30 Days to Grace
," emphasizing the importance of daily mindfulness in creating real change.
"We all think about spring cleaning as the weather warms and love the positive energy a sparkling living space brings," says Sieg, who will be offering a live program of 30 Days to Grace in Denver on March 10, 2010 at the beautiful historic Clayton Foundation Ballroom, 3801 Martin Luther King Blvd. "I invite clients to create that same sort of positive energy shift on a deeper level with my 30 Days to Grace program, which uses a daily practice of just 30 minutes – combining breathing exercises, yoga poses, meditation and journaling – all focused around an intention or goal, where a person wants to experience change."
Since she launched her 30 Days to Grace program publicly some four months ago, Sieg has been amazed at how the idea of a daily "time out" to focus on an area of intention that's meaningful inspires people from all walks of life. "Benefits from daily mindfulness reach far beyond yoga practitioners," Sieg stresses. "I've had incredibly positive response from groups as diverse as social workers and a Colorado Chamber of Commerce event that consisted mainly of men in suits. It was so refreshing to see these buttoned-up businessmen allowing themselves to breathe and focus on something that truly mattered to them for a few minutes."
While Sieg presents 30 Days to Grace as an easy way to structure mindfulness and intention into everyday life – as well as the mind/body flexibility and health benefits of yoga – her wider mission is just to get people to stop and create a little quiet space for themselves on a daily basis.
"Our tendency when we're under stress is to try to do more, better, faster," says Sieg. "What we really need is to do less and with clearer focus, or intention. And doing it on a daily basis is incredibly empowering. The calm it creates for us carries over to all areas of our lives – a sort of spring cleaning of the spirit."
From the chaos of the emergency room to the calm of her yoga mat, professional speaker, published author, life coach, and certified Anusara yoga teacher Diane Sieg provides lifesaving strategies, from her STOP! Living Life Like an Emergency book and keynote to her inspirational new 30 Days to Grace program and CD. With high energy and life lessons learned from over 20 years working in the ER, Sieg demonstrates how to make space in your life for the daily mindfulness that creates health, energy and real change. For additional information, visit Diane's website,
http://www.dianesieg.com
, follow her popular
blog
, or follow her on
Twitter
(@dianesieg).