Wix Community Arena Calls for Musicians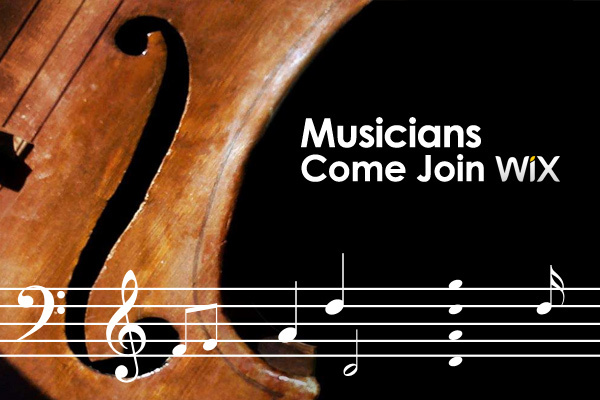 Wix, an up and coming start up in the field of web creation and
Flash website
development and promotion is continuously evolving as a community. In the coming weeks Wix will be introducing a new professional Arena. This Arena is a development of the current designer directory that serves as a meeting ground for professional designers to meet with users seeking professional web design services.
The new Arena will also include separate directories for copywriters, SEO strategists and musicians, with the same format and concept in play. A user who is building a
free website
may want to use the
website builder
himself for the design, but will search for a professional copywriter to write his website's text. He may want to employ a third person to optimize his website for search engines and a fourth to write an original score for his site. To find these services the user will simply fill out a form in which he specifies his needs. This form is sent to professionals registered with the Wix professional Arena. These professionals will have the opportunity to send the user a response with a quotation and work proposal.
At the moment, Wix is searching for new musicians interested in joining this Arena. The company is compiling a free collection of free music which will available to website builders for free. Musicians are invited to donate a few free tracks and in exchange they will get listed in the professional Musician Arena. The Arena will serve as fertile ground for meetings and collaborations between musicians and website creators.
Musicians who wish to join the Musician Arena are invited to send samples of their work to
arik@wix.com
at Wix. The tracks they send should be tracks they are willing to contribute to the Wix collection. To send the samples musicians are encouraged to create a website or widget to which they can add as many tracks as they want in addition to any additional information they want to share. The website's URL should be sent to Arik Sternberg via email.
Collaborations between different Wix users are not new to Wix. The Best Style Studio website is one example of such a collaboration. Burton and Haley created a Flash website and found the perfect soundtrack for their new site at Wix.
"When we went to create our site, Alisa Fedele's site was featured as an example, we liked her music so much, we contacted her and told her we were using Wix for our site design. She was very excited about collaborating with us and we are honored to be able to feature one of her songs on our site."