Power of Girl Talk: Women's Healthcare Conference Speaker Diane Sieg Gives Self-Care Keynote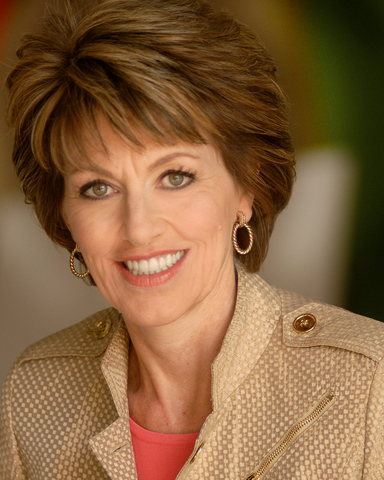 Denver, Colorado – Women find and own their power when they come together in a group, says motivational speaker
Diane Sieg
, who will be providing the keynote for Girl Talk 6, a women's healthcare conference in Jonesboro, Arkansas, this Saturday, March 20, 2010. A former emergency room nurse, Sieg has seen the dangerous physical consequences of stress firsthand – experiences that led her to write her book STOP! Living Life Like an Emergency, the subject of her lunchtime "Girl Talk" keynote. Her message of self-care, which includes the health benefits of meditation, mindfulness and yoga, resonates especially strongly with women.
"I really love working women's conferences. An event like this brings together women of all age groups, from teenagers to women in their 70s – mothers, daughters, sisters, friends," says Sieg. "They come together to connect and really to be reminded of the things that we already know but tend to forget in the rush of everyday life." Sieg's self-care message includes lessons she's gained through her own yoga practice and teacher certification in Anusara yoga, which led her to create her
30 Days to Grace CD
.
"Perhaps the most important message for women is just to take time for themselves – to focus on what's truly important to them," says Sieg. "That's why I created my half-hour daily 30 Days to Grace practice, to help structure that all-important piece into women's busy lives and help them live with intention, not just out of reaction. And of course because women do tend to be the caretakers, empowering them has the additional impact of passing along those benefits to their families and friends as well."
Sieg also emphasizes the importance of women's conference events like Girl Talk 6 in providing potentially life-saving health screenings and education for a nominal cost. Girl Talk 6 will be held at the Southwest Church of Christ, 1601 James St., Jonesboro, AR, on March 20, 2010. Health screenings begin at 8 a.m. and range from cholesterol to EKGs; educational sessions start at 10 a.m., with offerings as diverse as decorating on a budget and women and heart disease; and Diane Sieg's women's healthcare conference keynote begins at noon. Tickets for the entire morning's events are $5. Call 870.336.2068 or visit
www.arkheartfoundation.org
to register. Girl Talk 6 is sponsored by St Bernards Medical Center, The Cardiology Associates, and the Clopton Clinic.
From the chaos of the emergency room to the calm of her yoga mat, professional speaker, published author, life coach, and certified Anusara yoga teacher Diane Sieg provides lifesaving strategies, from her STOP! Living Life Like an Emergency book and keynote to her inspirational new 30 Days to Grace program and CD. With high energy and life lessons learned from over 20 years working in the ER, Sieg demonstrates how to make space in your life for the daily mindfulness that creates health, energy and real change. For additional information, visit Diane's website,
http://www.dianesieg.com
, follow her popular
blog
, or follow her on
Twitter
(@dianesieg).