Saint Joseph's Hospital Atlanta Opens Nation's First Leading-Edge Recovery Lounge for Heart Patients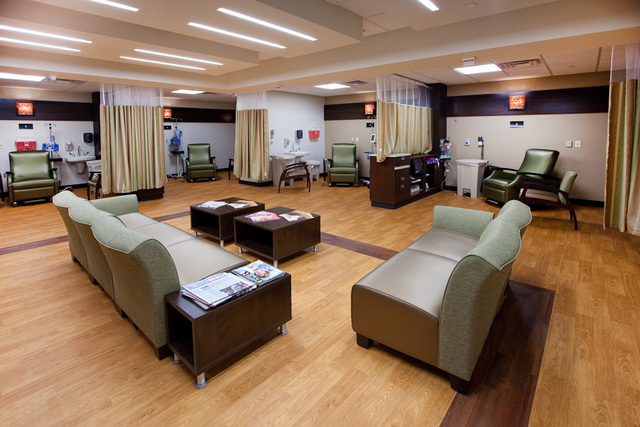 Atlanta, GA (March 20, 2010) - Saint Joseph's Hospital of Atlanta (SJHA) celebrates another cardiac care victory, bringing the nation's first Transradial Heart Cath Recovery Lounge to Atlanta heart patients.
Saint Joseph's Heart and Vascular Institute proudly debuted its new Recovery Lounge as the city welcomed thousands of the world's esteemed cardiologists for the American College of Cardiology 2010 Convention.
"The Transradial Heart Cath Lounge allows patients to walk around or relax in a lounge chair after their procedures" says Jack P. Chen, M.D., "They can recover in an internet café-like atmosphere and watch HD television, check e-mails, or surf the net and hopefully not feel like they are in a hospital."
The lounge serves as an example, not only as a means for increasing patient comfort, but as a way to dramatically reduce healthcare costs associated with heart catheterizations. It improves efficiencies for physicians and nurses while accommodating patients through a more positive recovery.
While the United States (3-5%) lags far behind other countries in performing transradial heart catheterizations, SJHA has been routinely performing transradial heart catheterizations for the past decade. In this procedure, cardiologists feed the catheter into the heart using the small, transradial artery in the wrist rather than going through the larger, more commonly used femoral artery in the groin. Because of the ongoing bleeding complications associated with femoral access, transradial catheterization procedures are quickly gaining interest and attention among U.S. physicians. Recovery is less painful and time consuming, while the heart catheterization becomes a safer, less expensive, out patient experience.
Founded by the Sisters of Mercy in 1880, Saint Joseph's Hospital of Atlanta is now a 410-bed, acute-care hospital recognized as one of the leading specialty-referral hospitals in the Southeast. Saint Joseph's is the region's premier provider of cardiac, vascular oncology and orthopaedic services and home to the most comprehensive minimally invasive robotic surgery program in the world. Saint Joseph's is one of the 50 top hospitals and one of the few hospitals in the world to receive Magnet Recognition for Nursing Excellence. Saint Joseph's medical staff is comprised of over 750 physicians. Saint Joseph's Health System is based in Atlanta and has several subsidiaries including indigent care services, employed physician group, a 25-bed critical access hospital in Greensboro, GA, and research facilities. Sponsored by the Sisters of Mercy, Saint Joseph's is a member of Catholic Health East. For more information, please visit
www.saintjosephsatlanta.org
.
Email Saint Joseph's Hospital of Atlanta