Wix Announces Changes in Server Infrastructure and New HTML Component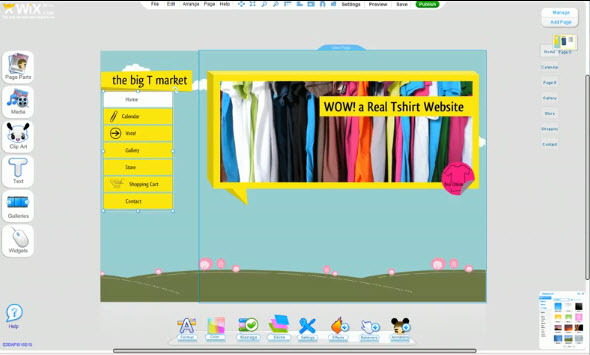 Wix.com, a New York-based start-up company, provides a fun and easy-to-use platform on which users can create their own free Flash websites. This is possible due to the Wix
website builder
, which enables text, images, animation, galleries, music and video to be added without any technical formatting whatsoever. The company is currently announcing updates to its server, as well as the addition of an HTML component to the website builder.
Until now, the company has used a single server. All maintenance of the server was performed during the night hours in an attempt to minimize discomfort to the users. While the Wix technicians were busy running maintenance procedures, Wix users all around the world were encountering problems accessing the builder and their website. Wix is currently transitioning to what its executives have dubbed the "always on" model. Wix's solution to this is to divide the system into segments, creating server segmentation. As one Wix employee aptly described it, the company had been relying on a "single core of gravity", an approach that will now be losing its relevance. This development will minimize interruptions and any issues users had been encountering accessing their
Flash website
while Wix runs its maintenance.
Additionally, in the future these changes will allow for password protected pages, and will present users with more control over the publication of their personally-created
free website
.
What's perhaps even more interesting is the introduction of an HTML component embedment feature in the Wix website builder. The company responded to user requests for greater flexibility in the web creation process by creating the option to embed actual HTML text directly into the Flash websites.
Now, with this newly implemented HTML component, users can embed an endless variety of features into their websites. These features can include the Google calendar, polls, blogs and essentially any other element you may find on a website that requires html code, leading to websites with a larger variety of functions, and features with greater flexibility. This new development will also be announced through Wix's official blog which will contain a link to an
instructional video
on youtube.com.
Wix was established in 2005 and has its headquarters in NY and offices in Tel-Aviv. It is backed by Mangrove Capital Partners and Bessemer Venture Partners.