ACOM Health Chiropractic Software Repeats as DC Products Review Readers' Choice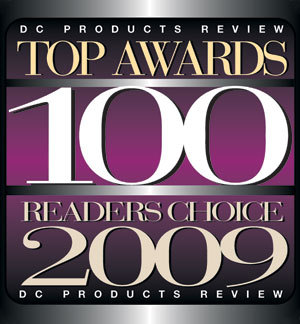 Anaheim, California, March 25, 2010 – ACOM Health's RAPID
Chiropractic Software
was again selected as one of the Chiropractic field's top 100 products in a Reader's Choice analysis conducted by DC Products Review, it was announced jointly by Publisher Henri Nuber and ACOM Health Vice President-Sales Sam Mikhail. It is estimated that there are more than 9,500 products currently marketed to Chiropractors.
"This recognition program observes that the Chiropractic community is made up of dedicated, inquisitive physicians who maintain a constant lookout for products that contribute to their patients' well-being as well as enhance practice efficiency, revenues and security," Nuber said. "It identifies imaginative vendors that our readers judge to be consistent leaders or intriguing newcomers. We are pleased to note that ACOM Health has been selected repeatedly in the years since we inaugurated the program."
Winners in the annual review of reader responses are awarded a special seal that they are entitled to use as they see fit for their advertising, marketing, trade show and other promotional purposes, Nuber said. They are also highlighted in a special issue of the publication.
Mikhail noted that since its inception, ACOM Health (formerly the ACOM Healthcare Business Division) has consistently strived to provide doctors with ever-better clinical and front office solutions that simplify and streamline their notes and documentation processes and automate time and labor-intensive activities like scheduling, staff management, billing and collection.
"Economic pressures descend on doctors from many directions," he said. "Our mission is to help them improve their professional and personal lives by supporting increased revenue and encouraging more productive and secure relationships with third-party payers. We are delighted that our work has been recognized widely and that DC Products Review readers support our intentions and our efforts."
About ACOM Health Division
ACOM Health serves chiropractors with software and services that enhance efficiency, cut costs, and increase practice revenue. ACOM Health's RAPID Chiropractic Software Suite consists of Clinical
Documentation and Notes
; Patient Education; Home Exercises; and
Chiropractic Practice Management
for billing, scheduling, patient management and detailed reporting. ACOM Health's Chiropractic Services team helps practices ethically and legally maximize their billings and collections, while streamlining practice operations. For more information, call 866-286-5315 ext. 217, email
acomhealth@acom.com
, or visit
http://www.acomhealth.com