San Diego's tech community comes out strong with support for March Mingle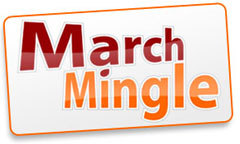 Over 250 people of San Diego's tech community came out with strong support for
March Mingle
, the sixth-annual mixer organized by the people in the
San Diego tech scene
.
Sponsors
M5 Hosting
and
ESET
stepped up to make March Mingle a sure-fire success as their contributions helped cover expenses for the premier event. San Diego Tech Scene is proud to have the support of these high-caliber figures in technology to bring tonight's attendees together for a sixth Mingle.
San Diego Tech Scene would also like to thank Conte de Savoia for its last-minute contributions towards the success of March Mingle.
March Mingle
is a night in which San Diego's tech community gets together for a mixer of epic proportions that's all about socializing and enjoying a fun atmosphere with good food, drinks, and people. There won't be any presentations, demos, or pitches of any kind — it's an event for developers, programmers, and techies of all kinds to kick back and enjoy a night with colleagues across the tech community.
Nearly three-dozen user groups and technology meetups represented their groups at March Mingle also with support of sponsorship by
HP
. The wide variety of local technology groups range from Ruby, Django, .Net and Java user groups to meetups dedicated to social media, blogging, podcasts and more.
Attendees can get more information at
marchmingle.com
.