Cosmedica Clinic in Montreal Introduces New Device for Improved Fat Removal Without Surgery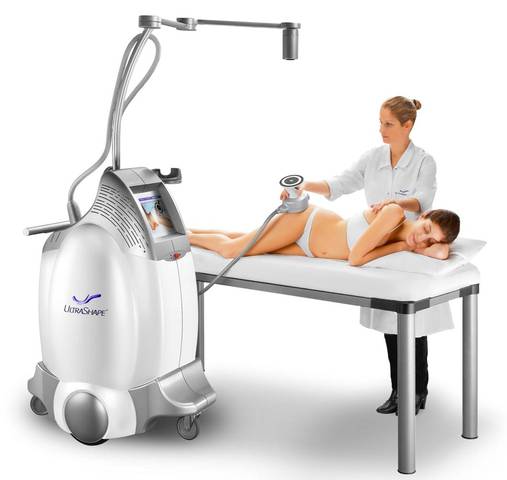 Cosmedica, a full-service Plastic Surgery Clinic located in Montreal, Canada, is pleased to announce that we are the first clinic in the world to offer the completely redesigned UltraShape Contour I – Version 3 device for non-invasive fat removal. UltraShape offers patients a true non-surgical alternative to liposuction with greater safety and no downtime. The new device improves on the original UltraShape Version 1 by combining focused ultrasound and RF (radio-frequency) energy in the same platform. This results in more highly effective destruction of the fat cells under the skin and, for the first time, the firming of overlying loose skin at the same treatment session. Clinical studies have demonstrated an average circumferential loss of 3 cms. with only one treatment using the combination of focused ultrasound and RF energy. Unlike other competing modalities, these in-clinic treatments are painless and leave no bruising, swelling or other side effects. Patients can return to their usual activities immediately and will see results in 2 or 3 weeks.
Cosmedica was the first Plastic Surgery clinic in Canada to offer the original UltraShape Contour I –Version 1 device in 2007 and we have successfully treated over 200 patients with this first device. Dr. Arie Benchetrit, certified Plastic Surgeon and medical director of Cosmedica, has presented his results at several international meetings in Asia, Europe and North America. Dr. Benchetrit presented on the new UltraShape platform at its launch at the IMCAS meeting in Paris in January, 2010.
For more information about UltraShape and Cosmedica, please visit
www.plasticsurgerymontreal.com
or email
nancy@plasticsurgerymontreal.com
About Dr. Arie Benchetrit and Cosmedica
Cosmedica is a Plastic Surgery Clinic in Montreal, Canada that offers the full range of surgical and non-surgical procedures for face and body rejuvenation. Founded in 2001, Cosmedica has always focused on providing its patients with the newest and most effective techniques for achieving their aesthetic goals.
Dr. Benchetrit is a Plastic Surgeon specialising in cosmetic surgery, lasers and non-invasive procedures. He is a fellow of the Royal College of Surgeons – Canada (FRCS(C)). Dr. Benchetrit completed his General Surgery and Plastic Surgery training at McGill University in Montreal and has been in private practice as a Certified Plastic Surgeon since 1991. Dr. Benchetrit is a member of the Canadian Society of Plastic Surgeons, the American Society for Aesthetic Plastic Surgery and the Canadian Laser Aesthetic Society. He has presented on various aesthetic procedures, including his own clinical data, at several international meetings, including ASAPS, IMCAS etc. He has also appeared as an expert in the field of cosmetic Plastic Surgery on several media outlets, including CTV, CBC, and Good Morning America on ABC.
About UltraShape
UltraShape redefines aesthetic medicine by developing, manufacturing and marketing innovative non-invasive technologies for body contouring and fat reduction. The company is dedicated to providing clinically proven safe and effective solutions that enhance the lives of patients worldwide. The UltraShape proprietary technology is based on focused ultrasound that targets and selectively disrupts fat cells without affecting surrounding structures. Founded in 2000, UltraShape has sold the Contour I devices worldwide, demonstrating safety and efficacy.
For more information and details about UltraShape please visit
www.ultrashape.com
.
Email Cosmedica - Dr. Arie Benchetrit